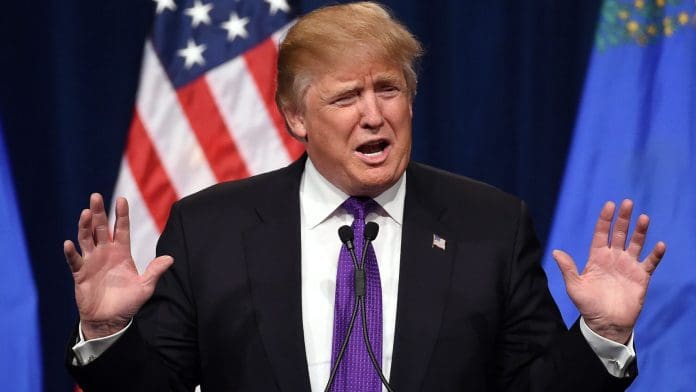 It is a story that has become familiar over the months. After Donald Trump was forced out of office in January 2021. By May, the National Archives and Records Administration discovered that a stash of important documents was missing and was linked to Trump's time in office. They contacted him for months before he returned some of it.
The partial return happened only in January 2022, including 180 documents that were classified material. The investigators issued a subpoena in May 2022 for documents still in Trump's possession.
The FBI raided the Mar-a-Lago residents of Donald Trump in May 2022 and found another 100 classified documents. A special counsel appointed by the Justice Dept. after Trump announced his intention to run for the 2024 presidential election, is continuing the probe.
The documents found in the possession of Donald Trump could not be dismissed as something relatively common for the president. In his case, it was his refusal to cooperate and hand over the documents that marked him out.
Donald Trump Will Try To Leverage Actions Against Him During The 2024 Election Campaign
Donald Trump continues to fight hard for a 3rd consecutive GOP nomination even as he is surrounded by uncertainty over the legal tangle. Donald Trump first made a bid to steal the 2020 presidential election. The twice-impeached former president also stands indicted for fomenting an insurrection.
Now he is back and launched his opening campaign even as he strives for another stunning comeback to the center stage. But his campaign promises to be overshadowed by the legal tangle of the insurrection. While the DOJ is yet to file any criminal investigation, Jack Smith, the special counsel, is investigating the matter aggressively. And this relentless approach is paying dividends.
Donald Trump is also facing fire on a second front as a Manhattan District Attorney has come up with evidence proving that Donald Trump paid money to Stormy Daniels, the adult film star, to stop her from disclosing discreditable and embarrassing information about his capers.
But Donald Trump continues to be a master at leveraging attacks against him, both politically and legally. His 2024 presidential campaign is built around his position that he is being politically victimized by the DOJ investigations and also by 'rogue' Democratic prosecutors.