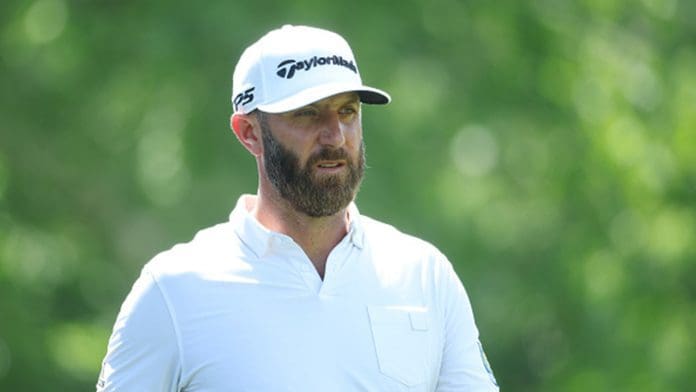 After speculations about Dustin Johnson's future with the PGA, the golfer has gone a complete 180 to join the LIV Golf series- backed by Saudi Arabia. The long-awaited list of players who would be participating in the very first LIV Golf Invitational event in London while defying the wishes of the PGA Tour has already come out, and Johnson would be a part of that.
Interestingly, a large group of players who were already considering joining the Saudi-backed league will still be joining it. This list comprises Lee Westwood, Sergio Garcia, Ian Poulter, and Louis Oosthuizen. What does come as a surprise is the inclusion of Johnson and Talor Gooch.
Dustin Johnson Backtracks From His Original Statement
Incidentally, the list doesn't feature Phil Mickelson- who has been the center of conversations ever since the idea of such a competition was conceived. There was definitely a large section of the population that believed that Mickelson would definitely be skipping the PGA Championship- especially with the knowledge that he would be playing in London the next week. As it stands- this isn't the cast just yet.
When the Invitational for the LIV Golf came about in February, people were under major scrutiny. Phil Mickelson had his steps dogged, while Bryson DeChambeau mentioned that he would not be joining the rival tour. In fact, quite a few public stars of the game also publicly committed to the PGA. The same week also saw Dustin Johnson coming out with a statement where he denounced any and all involvements with LIV Golf.
In his statement, Dustin Johnson mentioned that the last couple of months had seen some great speculation on his career as well as an alternative tour. He believed that this was the perfect time to put those speculations to rest. He was fully committed to the PGA Tour- and this was his opportunity to play the best tour in the world. 
As it turns out, that was definitely not the case.