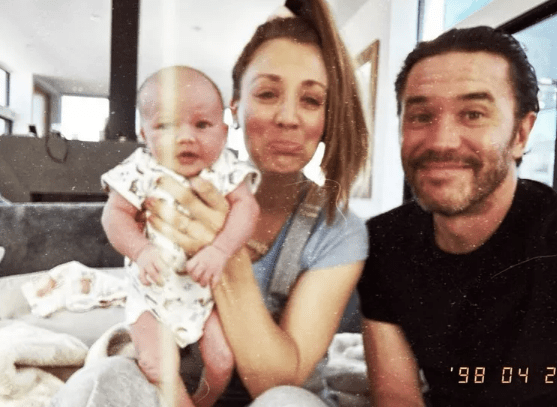 During the 2023 From The Heart Fundraiser, Kaley Cuoco and Tom Pelphrey were getting cozy. The new parents got together with Amy Davidson during the annual celebration held by The John Ritter Foundation last weekend in LA at Avalon Hollywood & Bardot. Amy Davidson is Kaley's former 8 Simple Rules co-star. The fundraiser promotes coronary artery disease awareness.
Tom, Kaley, and Amy were present alongside Tyler Ritter, the eldest child of John Ritter, and his surviving spouse, Amy Yasbeck. Holly Robinson Steven Weber, Peete, and Patrick Fabian were also attending the fundraiser.
Kaley Cuoco Feels Blessed
In an interview, Kaley Cuoco gushed over her partner's abilities as a father. She could not believe what a wonderful father Tom is. Tom is natural, according to the new mother. Cuoco revealed that Tom did everything at the hospital after the birth of their daughter, Mathilda. He is the "swaddle king." The nurses were super impressed with him and even told him that he was the best baby swaddler they had come across. Cuoco said Tom enjoys being a father.
Matilda "looks just like him," Kaley continued. And because of his distinctive voice, Matilda can't help but turn around when he speaks to her. She twists her head and exclaims, "I recognize that voice." It warms Cuoco's heart when Mathilda says it. The Big Bang Theory actress attended the premiere in Los Angeles of Tom Pelphrey's HBO Max series Love and Death shortly after she delivered her daughter Matilda.