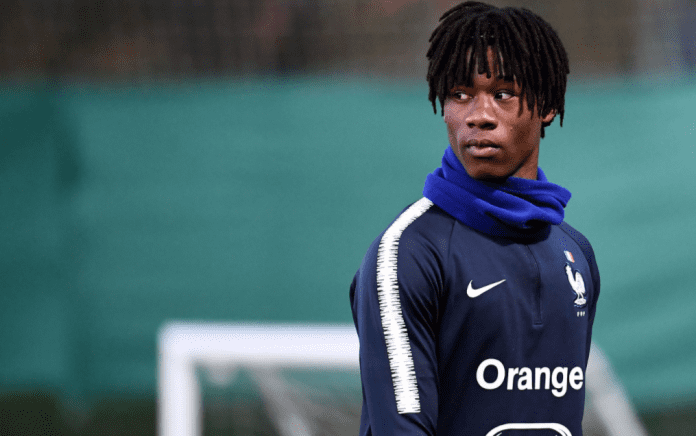 Real Madrid has successfully poached Eduardo Camavinga to Madrid from Rennes.
Eduardo Camavinga is one of the best young players in Europe and had a year left on his contract with Renne. The club from Madrid had paid €30m for his arrival but it can reach €45m with additionals. 
The French club did not want him to leave for free in the next transfer window, so they had to make do.
How Eduardo Camavinga Is Faring Right Now
Camavinga is currently on international duty with France and is undergoing medicals at Clairefontaine. The first time Eduardo burst on the scene was when he made his French league debut with Rennes in 2019. He was only 16 when he played his debut.
He was named as the Man of the Match against PSG in a 2-1 win, in August. The top-class performances began to attract eyeballs from all over the world especially from the top clubs.
Borussia Dortmund, Manchester United, Chelsea, Liverpool, and PSG were interested to buy this young talent.
Real Madrid had kept tracking Camavinga since then as Zinedine Zidane became a huge fan. Zidane was managing Real Madrid at that time.
Camavinga had an option to move to the English Premier League but chose to move to Madrid, to compete in the LaLiga.
Real Madrid believes that he can be a suitable partner to players like Luka Modric and Toni Kroos and can learn from them to take their place.
Eduardo Camavinga has already played in 71 games in Ligue 1 and made his UCL debut in 2020 when Rennes were knocked out at the Group Stages.