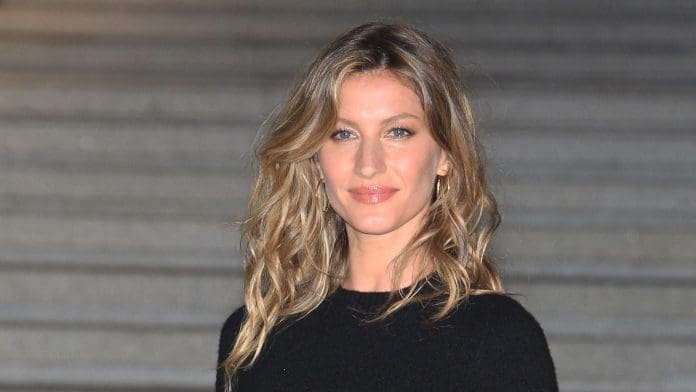 After the divorce from her husband of 13 years, Gisele Bundchen is totally focused on herself and having quality time away from the crowd. And keeping the fans updated via social media posts.
Gisele Bundchen's Holiday Trip To Brazil
A holiday trip to the tropical region. Gisele Bundchen has taken her two kids to brazil, to feel the cozy winter over there. She has gone there with her teenage son Benjamin and daughter Vivian. She shared a post on Instagram about having great family time, she has always put her kids before anything. As a mother, she felt after everything they went through the emotional trauma or shock they need some time to process the whole that, that her kids need to realize their parents aren't together anymore. 
Gisele Bundchen shared her photos with such enthusiastic captions that again proved her kids mean the world to her, "recharging with my little ones'.The post contains a bunch of photos of her along with her kids and food. One can be seen she is in the pool with her son, cuddling with her daughter Vivian. Perfect mother-daughter moment. Some beautiful sunsets, and a proper ocean view, and there Gisele is meditating, witnessing the serene beauty of nature by the sea. She is the happiest with her kids enjoying themselves. And of course mouth-watering foods on the table, chocolate isn't left behind.
The trio has previously taken a trip to costa Rica, along with the kids' martial arts teacher Valente. Some even thought Gisele and him were dating that proved to be wrong later. The divorced couple keeps their indifferences aside and puts their kids first. Recently Tom Brady celebrated their son Benjamin's 13th birthday and posted on Instagram where Gisele commented 'newest teenager'. They are fulfilling their parents' duty properly. This is exactly what they talked about before separating they took classes on how to balance things and following that only.