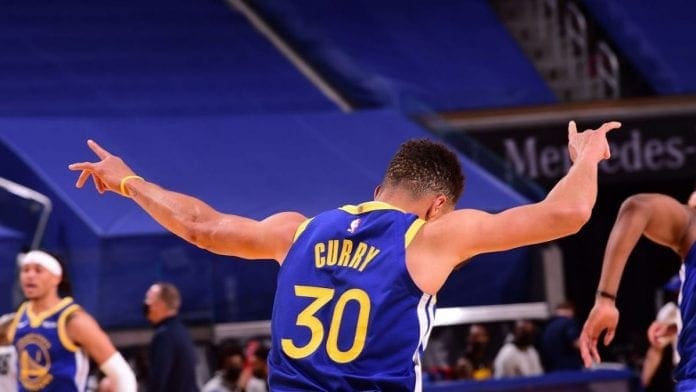 The Golden State Warriors are becoming the center of attraction in the NBA after they started the season 7-1. They have regained their old championship reign form and have been really dominant in the league.
They had demolished the New Orleans Pelicans by 126-85 on Friday and Curry was not surprised at all, at how his team had started the year.
Curry Talks About The Golden State Warriors Form
Curry stated that the Golden State Warriors have guys who understand basketball. They have good intentions with what they are trying to do even though it does not work out always. They are all trying their best to do the right thing and understand the philosophy of how they create shots. They also rely on their defensive plays every night.
They have currently played in 8 games and have a lot of the season left but the way they have succeeded and are putting good stretches of basketball together is of no surprise to Steph Curry.
The other Golden State Warriors players shared the same views when they outscored the Pelicans' bench 57-30 and shot 52.2 percent from the field.
A deep and talented roster filled with a mix of veterans and young players has meshed well as the Golden State Warriors continue to take advantage of an early eight-game homestand.
Their start is really intriguing because they are doing so without the services of Klay Thompson, who is rehabbing from an Achilles and ACL injury while Wiseman is recovering from an injury to his meniscus.