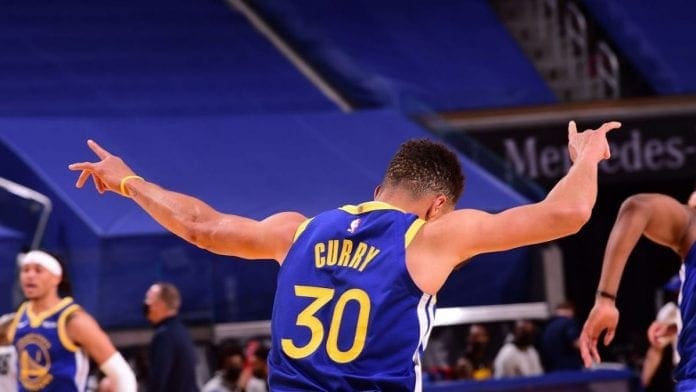 On Sunday, James Wiseman the rookie prospect for Golden State Warriors reportedly got a serious injury. His right meniscus is reportedly torn and the player is set to sit out for the rest of the season.
The Ups And Downs For Golden State Warriors
If the reports on James Wiseman is true, the Golden State Warriors have an unexpected situation on their hand. The rookie has been touted as the next big thing by the biggest names associated with the team but until now Wiseman has failed to reach any promise of that.
Most analysts have rated the rookie's performance for the Golden State Warriors as exceptionally bad. He has been awful in defense with his offense possibly being worse. The team is currently chasing a berth in the playoffs. On points scored for every 100 possessions, the team scored -13.2 with Wiseman in the starting team. However, if Kevon Looney plays in his place, the score goes to +6.2.
On the other hand, there is the legendary Stephen Curry. He has made the Golden State Warrior's offense score 120.1 points for every 100 possessions when Wiseman is not playing. With Wiseman, the points go to 103.2 which is the league's worst.
The most standout play so far has been a 3-pointer from Wiseman at the start of the season. However, it did not occur as many times as is expected from a top-rated shooter. However, his compatibility with Curry has been exceptional when it comes to pick-and-rolls. However, that specific play makes it easier to trap and blitz Curry for other teams.
The Golden State Warriors are on an especially quickened timeline, especially because the team is looking to contend for the title. As such, losing time and points on development is going to be risky especially since Stephen Curry is nearing the end of his prime.