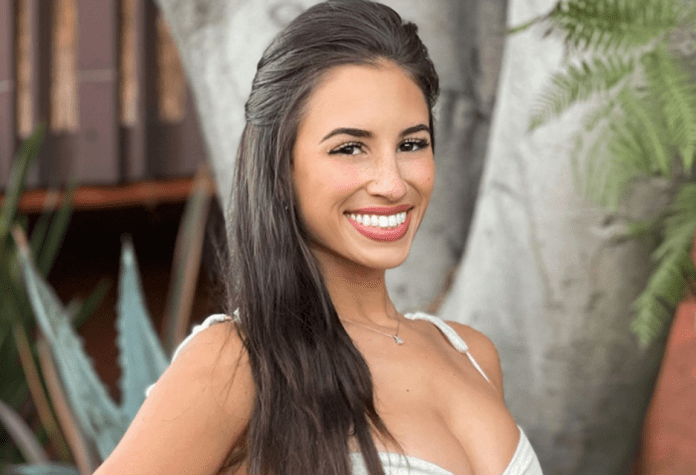 After the explosive fight she had with Shanae, arguably the present number one enemy of Bachelor Nation, Genevieve has become the center of attraction for fans in The Bachelor and the distance she can endure with Clayton.
Genevieve was among the 30 contestants with Clayton on season 26 of The Bachelor. Clayton had made it to eighth place in season 18 along with Michelle Young in The Bachelorette but was then eliminated.
Clayton was declared a participant back in November, but pics of him shooting for The Bachelor were made public in September itself. It was a month before The Bachelorette with Michelle Young even premiered.
The question now on everyone's lips is how far Genevieve will go after the heated run-in with Shanae. It all centers around Genevieve's love angle with Clayton.
The 26-year-old Genevieve Parisi is from Rehoboth in Massachusetts and resides in LA at present. Her handle on Instagram reads @genparisi and declares that she is a girl from a small town who now lives in Los Angeles according to her bio.
Genevieve Has Described Her Ideal Man
In her Bachelor, Genevieve has described herself as being confident, ambitious, and persistent. She has described her dream man as someone having a good rapport with his mother and also someone capable of engaging in deep and meaningful conversation.
She has described herself as someone who is in search of a man with whom she can lose herself in a little world of their own.
Genevieve has been described as someone who is persistent, confident, and ambitious. And when she decides on something, there is little capable of stopping her from reaching her goal.
She has disclosed that the man of her dreams will be someone who can keep her always laughing, and allow her to retain her independence.
She says that her ideal man would not back away from owing up and will also willingly change their personality when he is out with his friends.