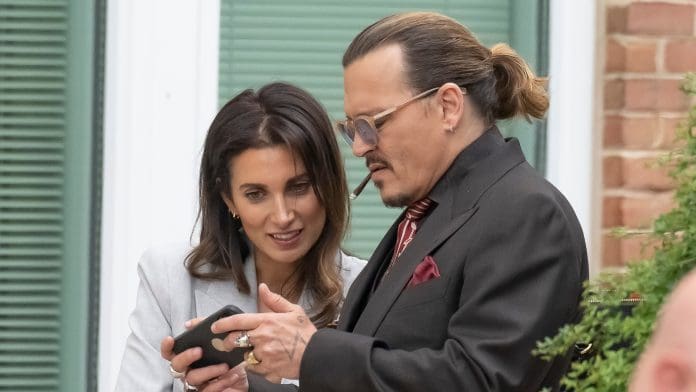 The legal team for Johnny Depp contends that he shouldn't be held accountable for the 2020 remark, which the jury determined to be disparaging to Amber Heard, made by his attorney Adam Waldman.
Heard's counter victory was formally appealed by Johnny Depp's team of lawyers on the grounds that the decision was "incorrect" and needed to be overturned.
In a 2018 op-ed against domestic violence, Heard, 36, was judged to have defamed former husband Johnny Depp, 59, and although she didn't specifically mention him. This was determined by a 7-person jury back on 1st June. He was granted over $10 mn in damages after winning all 3 of his slander claims. Heard received a $2 mn damage award when one of the 3 countersuit claims by Amber was successful. Johnny  Depp's team declared they will appeal her victory as she filed to challenge the verdict.
Johnny Depp Appealed Against Heard's Counter Lawsuit Claim:
His team submitted the document to the Court of Appeals in Virginia ion Wednesday, arguing that Depp shouldn't be held accountable for remarks made by his lawyer.
The disputed remark was given by Johnny Depp's attorney Waldman to the Daily Mail on 27th April, 2020, in which he said Heard with her associates set it up for Johnny Depp by reporting assault allegations to the police in 2016. The jury concluded that Waldman was representing Depp while he made the remark.
Despite a "resounding favorable ruling" for Depp, the team of lawyers, led by Benjamin Chew, writes in legal papers that "the judiciary was challenged with an amount of novel & complex factual and legal concerns," and while most of some these issues were wisely and correctly resolved by the trial judge, some rulings were incorrect.