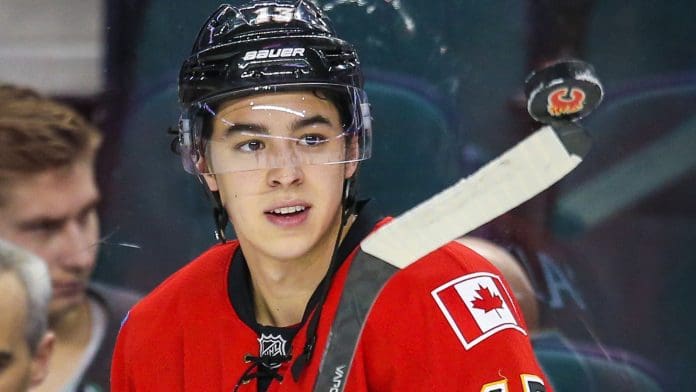 Johnny Gaudreau is one of the biggest names in the sports circuit. He has established himself as a great player and has impressed everyone with his impeccable skills. Johnny was always keen on pursuing sports as his profession since childhood. He started his training at a very early age. The talent of Johnny did not take much time to bloom as he attracted the eyes of the experts. He was soon roped into the mix of things where he has proved his worth time and again.  Johnny is currently a part of the Calgary Flames.
He has had a lot of success with the Flames in the past. Johnny helped the team achieve significant successes in the past. He also bailed the team out of danger innumerable times single-handedly. However, the honeymoon between the two seems to be over. According to recent news, Johnny Gaudreau will not be playing for the Flames anymore. He has clarified his stance to the team management that they must not force him to stay back. Johnny has stated that he wants to go out of his current team and explore new possibilities. One of the biggest targets will be The Detroit Wings. Let us learn more about the story in detail below. 
Johnny Gaudreau Targeted By Red Wings 
Johnny Gaudreau might be, in all probability, donning the jersey of The Detroit Red Wings in the upcoming season. The Red Wings are one of the biggest names in the game. Ever since the transfer market opened the Wings have been playing the game of patience. 
While the other teams were going crazy in the first few days, the Red Wings showed no signs of a hurry. This is the reason they still have a cap of $31,000,000 remaining. Johnny Gaudreau might just be the perfect fit for the Red Wings.