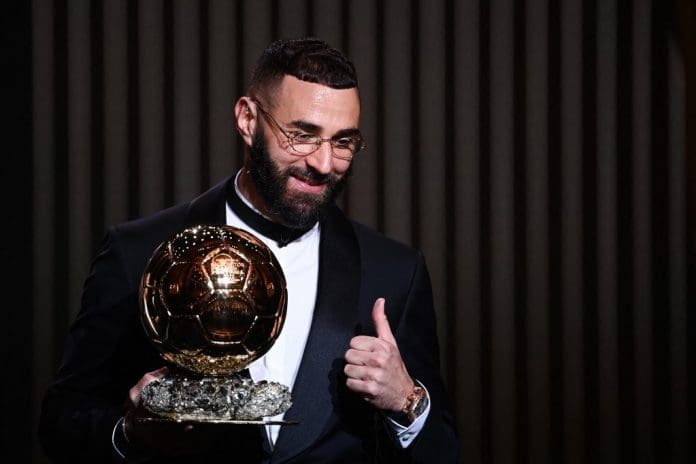 While playing for the Real Madrid jersey for the last time, Karim Benzema calmly converted a penalty. The La Liga match against Athletic Club on June 4th did not, however, have the most satisfying result. Benzema's final goal for the Spanish giants could only secure a 1-1 tie.
Karim Benzema Leaves Behind Huge Shoes To Fill
Karim Benzema may have had the focus, however, the beginning 45 minutes' spotlight was stolen by Thibaut Courtois. He successfully kept out a penalty kick at minute 10 from Mikel Vega. Shortly afterward, he tipped over a shot by Yuri Berchiche over his bar. For Real Madrid, who was playing at home, Rodrygo got the best chance. However, he was denied as he attempted to dribble past Unai Simon, Athletic's goalkeeper.
As for Karim Benzema, Real Madrid had already confirmed about 7 hours prior to kickoff about the striker's exit from the club during the summer transfer window. As such, Santiago Bernabeu sang the name as they had never done before. Much to the delight of the fans, Karim Benzema replied to their cheers and expectations with one last goal.
Benzema has netted 354 goals for Real Madrid. It is the second highest in the history of the club, with Cristiano Ronaldo in the first place. However, his collection of 25 trophies with the club remains the highest. Moreover, he is also the latest winner of the Ballon d'Or. However, the last season has not met the standards he had achieved the previous year.
As such, Benzema's final performance was in the same vein as his season – almost but just not quite. Nevertheless, he has 19 La Liga goals. As such, when the man was subbed off, no one attending had any regrets. The applause purely signified the crowd acknowledging the end of a historic presence.