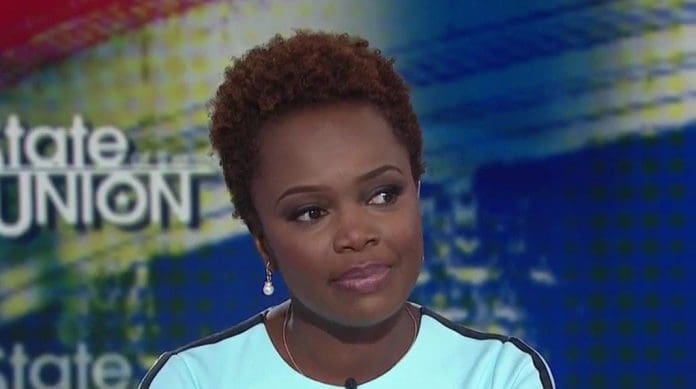 Karine Jean Pierre, a young White House aide, was taken aback the first time she started up a discussion with then-Vice President Joe Biden.
It was 2009, and Joe Biden had picked the seat next to her on a trip back from New Jersey politics. According to her 2019 memoir, the vice president regaled Karine Jean Pierre with stories about his progressive efforts with women and the LGBTQ+ community. They hit it off, and Jean-Pierre soon found herself working so frequently with Biden that the Secret Service issued her an official pin granting her privileged access to the vice president.
Karine Jean Pierre Is The Only Black, Gay, Immigrant To Hold This Title
After more than a decade, Karine Jean Pierre is embarking on a considerably higher-profile role this week as Biden's official spokeswoman, a high-pressure job with little tolerance for error. She'll be interviewed by reporters almost every day, answering questions about immigration, the Iran nuclear deal, abortion rights, and the federal deficit.
The historic nature of her nomination — she will be the first Black and out LGBT person in the role — and the difficulties she and her White House staff are encountering grabbed attention when it was announced on May 5. She is coming into the limelight as the Biden administration struggles to find its political footing ahead of crucial November elections for Democrats. She is a Black, homosexual, and immigrant woman, and she is the first of all three to occupy the office. Last Monday, the president and first lady hosted a champagne toast in the Executive Residence for both Psaki and Karine Jean Pierre.
The day after she was elevated, Vice President Kamala Harris called Jean-Pierre. Harris has kept in touch with Jean-Pierre, who worked as her chief of staff throughout the 2020 campaign.