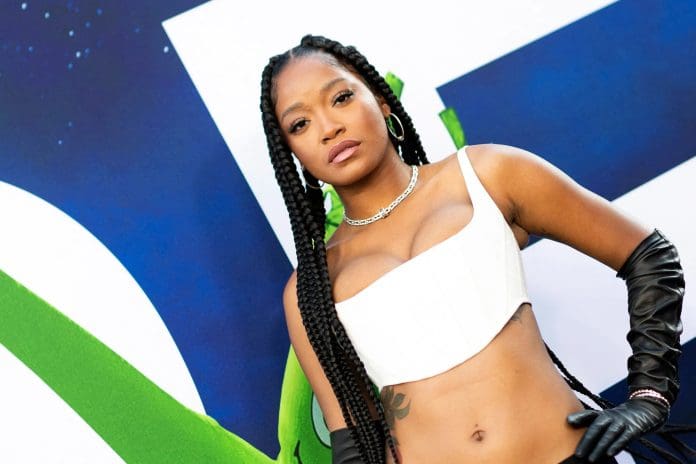 Keke Palmer seems to not have amused by the recent social media debate equating her career to Zendaya's.
One of the most obvious instances of how colorism manifests itself in Hollywood, according to a Saturday tweet, is the perception that Keke Palmer—who is now starring in Jordan Peele's Nope—and Zendaya are less well-liked by the general public. Although Zendaya and Palmer were both child stars in the past, Nope is being hailed in some circles as Keke Palmer's breakthrough performance, according to the Twitter thread.
The fan claimed that this may be one of the clearest illustrations of how colorism plays out in Hollywood. Keke Palmer reacted by claiming that it was "colorism" to compare her to anyone after the tweet gained a lot of attention.
Palmer tweeted yesterday, believing that being compared to anyone is a tremendous example of colorism. She is  I am the youngest talk show host in history. The youngest and first Black Cinderella on Broadway, as well as the first Black lady to have her own show on Nickelodeon. She has an unmatched talent. This is Keke Palmer, baby.
Later, she continued in a tweet Since she was 11 years old, she has been a leading lady, has far over 100 credits, and right now she's starring in the top-grossing original script #NOPE. Her career has been wonderful so far; she couldn't ask for more, but God never ceases to amaze her.
Keke Palmer And Zendeya Have Been Victims Of Colorism 
Regarding colorism in Hollywood and how it helps her, Zendaya has been open. At a Beautycon festival in New York in 2018, the "Euphoria" singer claimed that she tries to use her privilege "as a light-skinned black woman" to demonstrate many forms of beauty in the African-American community.
Jordan Peele's latest film, "Nope," starring Palmer, took first place at the US box office during the weekend with $44 million in revenue.