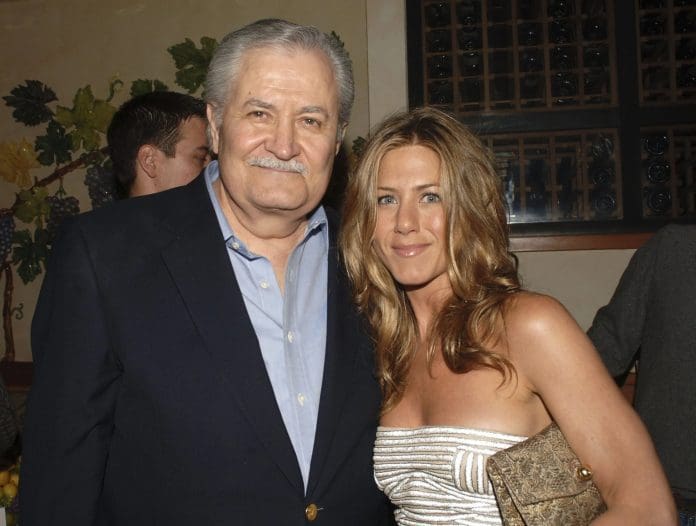 The Days Of Our Lives actor John Aniston died last week at the age of 89, and a special tribute for him is all set to air December 26th. He has served in the soap for almost 30 years as Victor Kiriakis, the handsome crime king who won ladies' hearts over a decade with charm. 
John Aniston Was A Mentor To Countless People
John Aniston first starred in the show in 1985, and since then he has touched many lives through his kindness and skills. John Aniston was recently awarded Daytime Emmys Lifetime Achievement Award, for his long-standing role on the daily soap Days Of Our Lives. Jennifer Aniston received the award on his behalf, she was clearly really emotional, and grateful to receive that. Jennifer Aniston's acting career has not been great, but her father's inspiration made it pretty bright and successful. John Aniston's wife,  Jennifer Aniston's mother didn't have a very good relationship with both of them, and she made both of their life quite difficult.
John Aniston's demise was known to people via Jennifer Aniston's Instagram post with a heartwarming caption for her late father. The legendary actor recently was seen on the episode of 11th November, on the same day he took his last breath.
Even in the last episode of the show, where John was seen he was about to celebrate his anniversary, where he was having a conversation with his reel nephew Zander aka Paul Telfer. Paul Telfer later told how John has been an incredible mentor to him, and he has developed him as a person and as an actor. Throughout the show John has been an inspiration to everyone, someone always learning something from him.