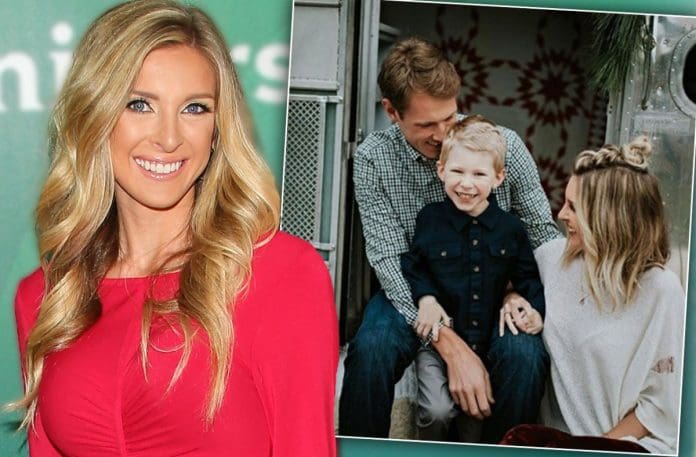 In January both Julie Chrisley and her husband Todd Chrisley surrendered themselves at the Florida prison. They were charged with money embezzlement. The news got the Chrisley kids off guard. They were shocked after hearing about the charges. Lindsie Chrisley perhaps lost it after hearing. She has her own problem going on with her kid and husband. She could leave her kid to visit her parents. The court did not allow her to do so.
Lindsie Chrisley Elaborate Her Recent Visit To Florida Prison To Meet Her Father
She has seen her father for so long. Lindsie Chrisley got emotional while talking about her father, who is currently serving time in jail for fraud. She was sitting with a prison consultant. She was overjoyed to see her dad, am couldn't stop gushing about how good he looked.
Lindsie Chrisley replied when asked about her father's, mental condition. She said he is in a better place and doing well. Todd Chrisley has been sentenced to prison for 12 years. Even before going to jail, they spend a lot of quality time as a family. They did activities together.
Lindsie Chrisley further commented on her father's progress. He has progressed with time, he is spending a lot of time thinking. And using the time with everyone he met there.
He is learning a lot. He has made friends which is great progress.
The whole Chrisley family is reforming perhaps. The couple is processing their case appeal. Even before they pleaded in court. Then they were ordered to serve prison time while their case continues.
Lindsie Chrisley said they have gone through worse as a family. But they stuck together. This imprisonment of her parents is hard however, they all are learning and their bond grew stronger.