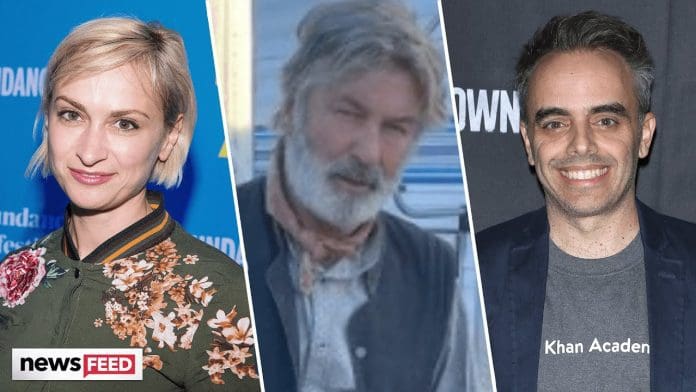 Alec Baldwin accidentally shot and killed the director of photography Halyna Hutchins and wounded director Joel Souza when an apparently 'cold gun' turned out to be loaded. The actor was on the set of the film Rust when he fired what he thought was a blank round.
The Santa Fe sheriff's office said that Hutchins could not be saved despite being flown to the University of New Mexico hospital. Souza is under treatment at Christus St Vincent hospital, where he was taken by ambulance.
Alec Baldwin took to social media to convey his sadness and shock at the tragic incident that took the life of Hutchins; a wife, mother, and colleague. He said that he was fully cooperating with the police in their investigation to get into details of the tragedy.
Los Angeles Times reported that several members of the camera crew had walked off the sets of the movie in protest against poor working conditions.
Alec Baldwin has informed that he was in touch with Matthew, Hutchins' husband. The couple has a young son. He said that he was offering his support to the family. He said that he was devastated for her the family and all who knew and loved Hutchins.
No Charges Against Alec Baldwin For Fatal Shooting
The sheriff's office has informed that no charges were to be brought against the Hollywood actor as it appeared to be a tragic accident. The 63-year old Alex Baldwin voluntarily went to the office of Santa Fe county and cooperated with investigators.
The distraught Alex Baldwin has said that he had never handled a hot gun in all his years in showbiz. The film was being shot in the foothills of the northern part of New Mexico.
The location is popular among filmmakers. Tom Hanks had shot his News Of The World here. The film is set in Kansas in the 1880s and tells the story of a boy who is left to look after his brother after the death of their parents. Alec Baldwin is the grandfather of the children in the movie.
Hutchins grew up in the Arctic region in a Soviet military base. She was among the 'rising star' of American Cinematography in 2019. The Soviet war movie, The Cranes Are Flying inspired her to turn to filmmaking.