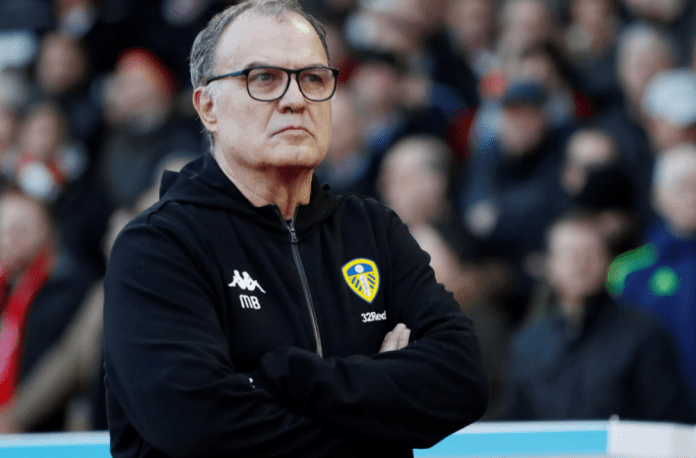 Reality has caught up with Marcelo Bielsa and Leeds United. When devotion to style over substance begins to threaten one's existence as a Premier League team, time and patience start to evaporate for even the most celebrated of coaches.
Marcelo Bielsa was fired by the Leeds management on Sunday after they lost 4-0 against Spurs at Elland Road. Everyone had seen this coming and it was proof that romance was dead in the Premier League.
Leeds had conceded 20 goals in their last 5 PL games and have suffered 3 defeats in 6 days against the likes of Liverpool, Spurs, and Manchester United. They are just 2 points about the relegation zone and are right above Burnley, who have played 2 games fewer than Leeds.
So the alarm bells had been ringing inside Elland Road for long enough to realize that Bielsa's remarkable four-year spell as manager was coming to an end. 
Yet, when the inevitable happened at the weekend, there was more sadness than relief among the club's players and supporters who have come to regard the 66-year-old Argentine as a Leeds legend and, to some, the man who brought the club back to life.
Players And Staff Were All Praises For Marcelo Bielsa
Leeds United players like Liam Cooper, Patrick Bamford, and Kalvin Phillips posted their appreciations on social media but they were not the kind of PR-scripted messages that often greet a squad's reaction to a manager's dismissal. These were heartfelt notes of regret and gratitude to a man for his impact on both their professional and personal development.
Club chairman Andrea Radrizzani said that firing Marcelo Bielsa was the "toughest decision" he has had to make in his role at the club, while the Leeds United Supporters Trust published a farewell message to Bielsa that was more a love letter than a statement, thanking him for "1,353 incredible days" during which time he became a "club icon" who "changed lives."