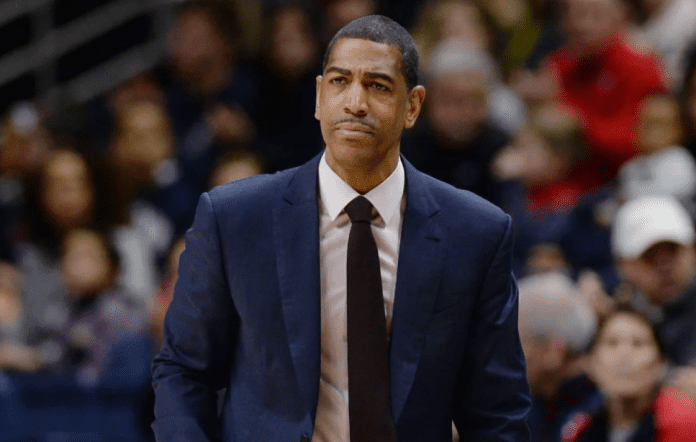 It wasn't the best of outings from Adama Sanogo of UConn. Dan Hurley, the UConn coach, was understandably peeved and felt that the sophomore had an off night.
Sanogo had just 13 points plus 15 rebounds as the Huskies prevailed 76-59 over Butler. It was the first of the two games before the program begins. He made just 6 of 14 shots, missing some layups.
Hurley said that Sanogo was off a tick as he also made 4 blocks in his 24 minutes.
It turned out to be the 2nd double-double on the trot by Sanogo for UConn. He had Andre Jackson for a company with the 1st double-double of his career. He scored 12 points, grabbed 10 rebounds. Connecticut was back this week in the rankings for the 1st time since the middle of December.
The Uconn Scoring Led By Cole And Jordan
The UConn scoring was led by R.J. Cole with 17 points, and Jordan Hawkings chipped in with 14 points coming in later. Tyler Polley contributed 10 points.
Cole said that it was reassuring to have players come in to support the starting players. He says this depth was the forte of UConn, and it has finally started falling in place for the team.
For Butler, Jayden Taylor led with 19 points, 14 of them in the 2nd half. Simas Lukosius contributed another 17 for the Butlers.
UConn had a 15-point lead at halftime. Sanogo chipped in with 4 points following the break, as the team took a 43-24 lead. It went down to a close 47-36 after Lukosius of Butler scored a 3-pointer. But that remained the closest that the Bulldogs could manage in the game.
The Huskies went into the lead off a layup. Jackson's free throw took it to 65-45 in the last 5 minutes. Butler scored 31 percent (18 of the 59), even as UConn was able to rebound the Bulldogs.