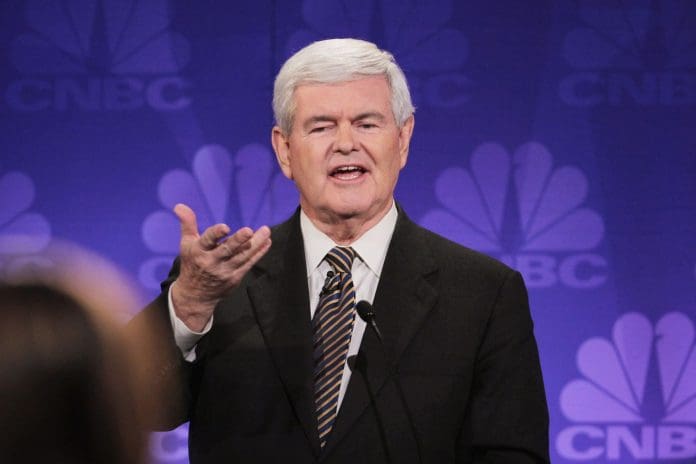 The January 6 Committee has formally asked former House Speaker and Rep. Newt Gingrich for an interview as they investigate the insurrection and the riots that led to the death of at least 5 people. It also marked the first-ever attack on the US Capitol. It also marked an all-out attack on democracy and the rule of law.
The request came from Democrat Representative Bennie Thompson, the Select Committee Chairman. The Chairman cited fresh evidence gathered by the committee that revealed that Newt Gingrich had been in touch with Donald Trump's senior advisers, including Jason Miller and Jared Kushner.
They had discussed TV advertisements that raised the pitch about election fraud targeting Trump during the 2020 elections.
Newt Gingrich Was Involved In Attempts To Cast Aspersions Over The Election Process
Chairman Thompson said that the advertisement efforts weren't directed to encourage voters to support any particular candidate. They were instead designed to cast aspersion over the integrity of the whole voting process after the referendum was completed.
Chairman Thompson wrote to Newt Gingrich in an email that served as the notice for the interview. The whole process was designed to encourage citizens to force state officials to change the result of the elections.
The advertisements were deliberately aired just before December 14, 2020, the day electors across the country cast votes for both the president and the vice president.
Thomson also said that the January 6 Committee possessed sufficient evidence to point to Newt Gingrich's involvement in the fake electoral process that was from the start designed to encourage Mark Pence, the Vice President, along with other Congress members to influence the normal outcome of the election process and the joint Congress session on January 6, 2021.
There were email transcripts in possession of the January 6 Committee that prove that Newt Gingrich tried to press Mark Meadows, Chief of Staff at the White House, to send ballots to compel contests that would then be decided by the House.