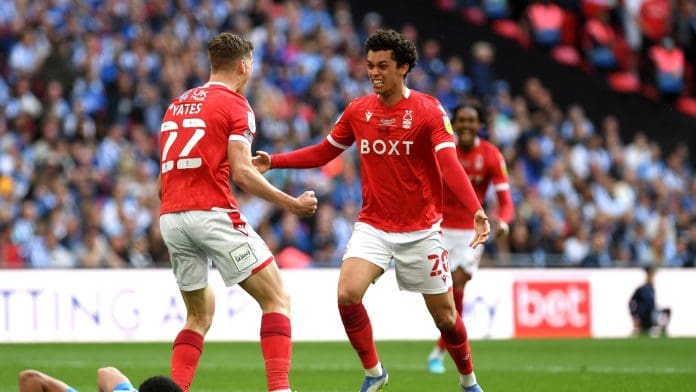 Nottingham Forest is one of the historic clubs in the history of English football. They have had a rich history and legacy in football. The club has had significant successes in the past. They have also won a number of trophies previously. However, one of the main areas of concern is the consistency of the team. The team has lacked consistency. This led to their demotion from the English Premier League as well.
However, things seem to have changed in the last few years. Steve Cooper took over the reins of the team when the team was languishing at the bottom of the table. Cooper completely changed the mindset of the team and transformed Nottingham Forest into a champion side. After the change of managers, the team looked sharper and the players looked hungry for success. They played brilliant football throughout the season.
The club had a winning streak of twenty twenty-three matches. This was something the club has failed to achieve in its history of 134 years. This was the first instance that a team languished at the bottom after the first eight matches have been promoted to the Premier League action. Let us learn more about the story in detail below. 
Nottingham Forest Beat Huddersfield Town To Enter Premier League
Nottingham Forest had a must-win game on their hand. They faced off against Huddersfield Town in their last game of the season. The Forest players earned the much-required goal and won the match 1-0. It was an unfortunate outing for Huddersfield. They conceded an own goal courtesy of Levi Colwill. 
Nottingham Forest will be playing in the English Premier League after twenty-three years. Nottingham mostly dictated the terms with only four shots from Huddersfield. Brice Samba was the Forest keeper who was forcefully substituted due to an injury.