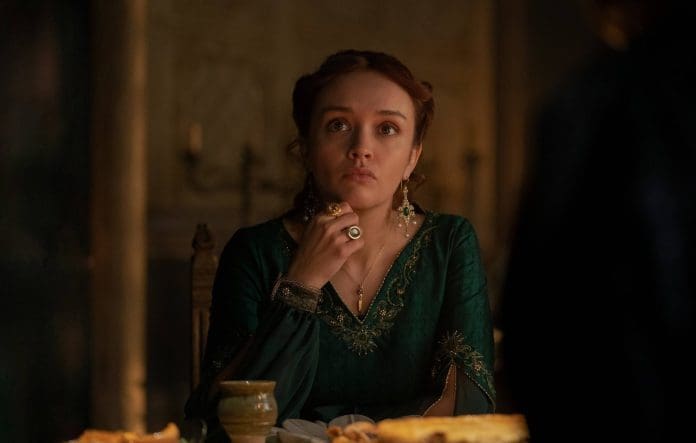 Olivia Cook replaces Emily Carey in The house of dragons as queen Alicent Hightower. The British actress, Olivia Cooke, landed in The House of Dragons. She started her acting career at the age of 8. Her first significant role was in Bates Motel with Freddie Highmore as his best friend, whom he was in love with but later fled with his brother.
The New Alicent Hightower In The House Of Dragons: Olivia Cooke
And landed her first significant role in bates motel in 2012, when Olivia Cooke was 18. Olivia doesn't come from an actors family, and she shared in an interview that her mother is a sales executive and her father was a policeman.
She left home and went to Vancouver to shoot for Bates Motel at 18, and she was still a teenager who was scared and naïve like others. Olivia Cooke was lonely, and for 18 years old, it was a lot to deal with. However, she had some incredible experiences in the process. Those experiences and hardships made her what she is right now. Olivia used to be in the background, but she never got the lead role to play; she thought of getting it every year but was replaced by someone. She did persist and now look at her where she is.
Alicent Hightower is the former best friend of Rhaenyra, whom Aliicent declared war against. She has done some unimaginable things to watch the throne. Olivia further shares insights from the house of dragons about her role and the stuff she does to protect her son and let live the patriarchy and the crown. There is going to be a long jump to episode 6.
The new Alicent Hightower is much stronger mature and fighter in nature than till last episode 5. There will be a massive difference between the younger and mature versions of Alicent Hightower.