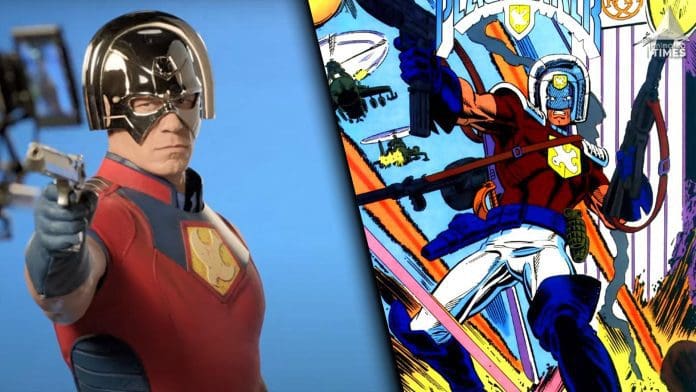 To claim that James Gunn's films rely heavily on music is analogous to arguing that the DC cinematic universe relies heavily on Batman – both assertions are correct, yet both are exaggerations. Gunn, the writer/director of two "Guardians of the Galaxy" films, as well as "The Suicide Squad" and "Super" (the latter of which feels particularly pertinent to his most recent effort, "Peacemaker"), has a terrific ear for good soundtracks. His first MCU film depends on the central character's lifetime devotion to an "Awesome Mix" (Vol. 1). His second introduces a boss fight that focuses (literally) around a dancing Baby Groot.
Peacemaker Does Not Forget To Add Fun
The opening episode swiftly reorients the audience behind this new protagonist, starting with a summary of the movie, when Peacemaker betrays his crew, murders Joel Kinnaman's Rick Flag, gets shot in the neck by Idris Elba's Bloodsport, and is overall a horrible jerk.
There's a broken guy on the run where there was once a jingoistic killer who was more concerned with appearing cool than doing the right thing. Christopher is instantly confronted about his predilection for killing people of color by Jamil (Rizwan Manji), a janitor at the hospital who connected with the patient claiming to be a superhero over a medicinal, now-legal weed and is haunted by Flag's deathbed words.
Christopher swears to slay more white people rather than dismissing his new friend's censure. It's not the ideal response, but it demonstrates his willingness to adapt.
"Peacemaker" loses a little oomph as it progresses. The organization could be improved, the ideas made more clear, and the conversation improved. However, Gunn's creative nonchalance, along with his one-of-a-kind ability to tune into Peacemaker's musical frequency, creates an engrossing first few episodes that last long enough to have you wondering how it all ends.
You might be more perplexed than thrilled when you first see the choreographed dancing performance in the title scene. "Peacemaker" isn't ideal, but it gets the job done by following the beat of its drum.