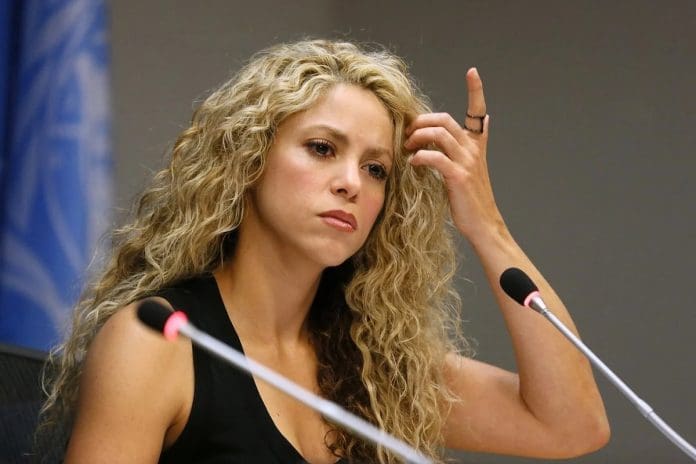 In July, pop singer Shakira was in the news when Gerard Pique was caught cheating on her. Right after that, she started facing fraudulent tax issues. Shakira, a Colombian-based pop singer, tends to face trial for not paying taxes in 2018 for her income from 2012 to 2014. To the court notice, Shakira was supposed to pay 14.5 million euros worth $13.9 million, which she failed to produce.
Shakira Tends To Face Trial In Spain
The judge or the court accused her of staying in Spain from 2012 to 2014 and didn't pay taxes. Previously on the news, it was declared that Shakira's younger son was born in Spain, and Gerard Pique is the father of those two children.
Shakira has confirmed keeping all her taxes up to date and paying interest of 3 million euros worth $2.8 million. And she has denied any illegal activity with the tariffs, rejected the deal with the court, and further denied going to the trial.
The singer has been accused of staying in Barcelona since she started dating Gerard Pique, the Spanish football player. Their 11-year-old relationship ended. Pique was caught cheating on her. The singer and her agency have confirmed with her all types of tax files that have been paid in advance.
The court in Barcelona filed a lawsuit against the singer with six counts of tax fraud. She might face eight years imprisonment in Barcelona. she needs to stand trial for the tax crimes; however that hasn't been set yet. Furthermore, if she is found guilty, she might need to pay a 23.8million euros, Ransome.
The pop star, who has been accused of staying in Spain from 2012 to 2014 but didn't pay taxes, was in America as a judge for The Voice season 4. Shakira told in an interview she is confident about her innocence and has enough proof to 'support her case.'