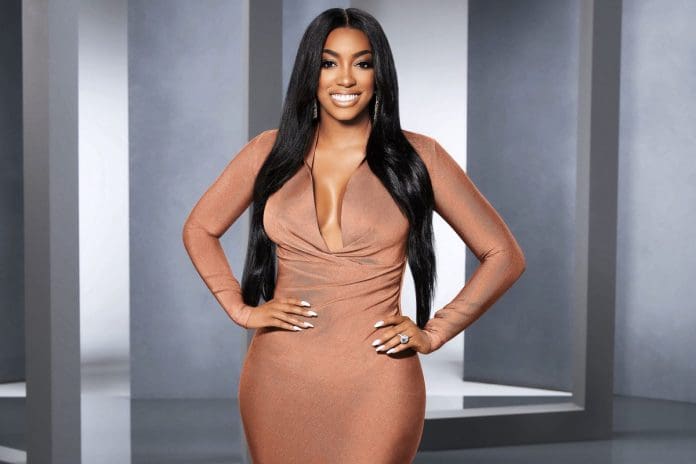 Real Housewives Of Atlanta star Porsha Williams, married her husband twice. Porsha Williams and her husband Simon Guobadia, a businessman, always thought of three types of wedding ceremonies. And they did twice until now.
Porsha Williams Fulfilling Her Wishes
Porsha Williams has always dreamt of three types of weddings, two of which are done. With respect to her husband's family, they had a custom Nigerian wedding intimate gathering in Atlanta. With respect to the groom's heritage, they had a church wedding American way also in Atlanta. Porsha Williams looked breathtaking with a white lace Frida ballgown and with a veil with a long trail. She always imagined herself getting married in a church, the newly wedded husband and wife had never been married in a church, so a church wedding was on their to-do list.
Porsha Williams and Simon Guobadia, who is 57 years old businessman and has been the hot topic for a while. This isn't his first marriage that raised a lot of what-ifs before. Their relationship has been controversial for a long time, when Simon first appeared on Real Housewives Of Atlanta season one he was married to Kordell Stewart, from 2011 to 2013.
Later he married Falynn Pina and ended their relationship last year. And just announcing they have parted ways, Simon and Porsha got engaged in 2021. There are always been controversies about Porsha's relationship with Pina, and Porsha has cleared the cloud saying she and pina are not friends, however, they do not hold grudges against each other, and she hasn't been in the picture till the finalization of the divorce.
Everyone around the world has been pointing fingers at their marriages and the number they have, as none of them hold a good reputation with marriage. In her podcast, she took advantage of the troll and made it clear that this is going to be their last marriage. And how much they love each other.