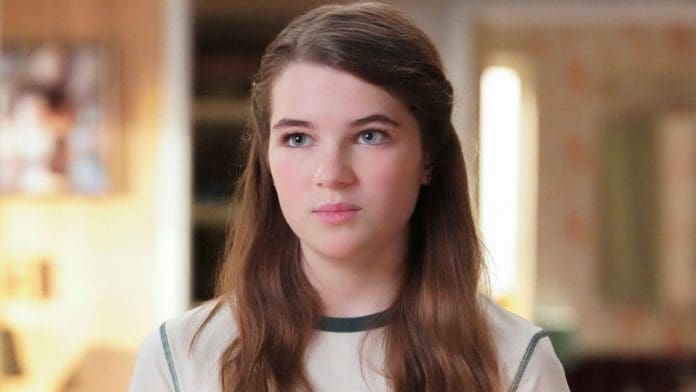 Following her automobile accident in January, the actress said she received "very warm wishes from several individuals on set". She was especially consoled by fellow cast member Mckenna Grace. Raegan Revord, 15, reveals exclusively in an interview that her coworkers rallied to her cause when she along with her mom were struck head-on by a drunk driver in January en route to the CBS sitcom's set.
She got some "very sweet wishes from certain people on site," according to Raegan Revord, one of which came from her co-star Iain, who portrays the show's title character.
Raegan Revord Opens Up About Cast Members
She says of 14-year-old Armitage, that he sent her flowers that were lovely and smelt fantastic. It even had a very cute card on them. Over further talks, Raegan Revord explained that she feels very comfortable on the set, spending time with her co-workers whom she adores and never actually wants to go back home.
Raegan Revord, who disclosed last week that she suffers from panic attacks and PTSD continued that getting into another car to drive to work for her felt quite challenging. However, she felt pleased to have her loved ones around her and reassure her when she began to panic.
Raegan Revord revealed to followers that she had been eager to work on last Thursday's episode despite the horrible event.
She said, referring to Grace, that when she heard the script, she remembers herself being very happy and eager to film it and even more excited to film with her friend (who was also crucial in helping me through some of those bad times.) Overall, she is super excited to be back at work and loves all her supportive co-workers.