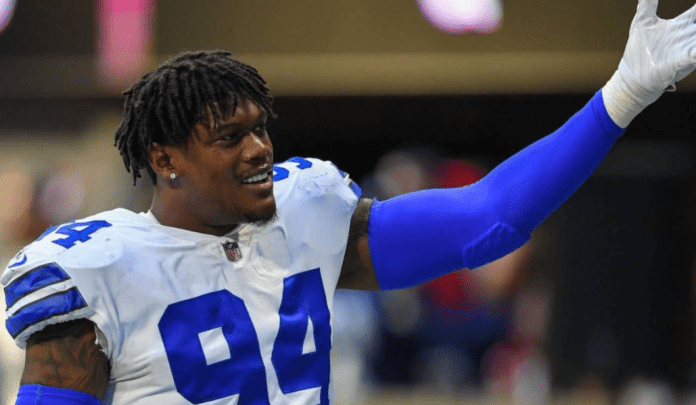 Randy Gregory, the famous defensive end for the NFL, will be finally signing with the Denver Broncos. It should serve as a heartbreak for the Dallas Cowboys who thought that the player would be joining their club. It was reported on Tuesday that Gregory was about to sign a five-year deal with the Cowboys which would see him earn an estimated $70 million. But the deal fell through as the Cowboys added language in the contract that the player didn't like.
Randy Gregory Heading Towards The Broncos 
Randy Gregory, who recently turned 29, has been plagued with several injuries over the years. In 2021, he missed out on four different games due to a calf strain but still made a career-high 11 starts, while ending the season with 19 tackles, an interception, six sacks, three forced fumbles, and a fumble recovery. He also went through a knee surgery back in January that would see him correct an issue that had bothered him throughout the season, but ultimately didn't cost him any playing time.
Apart from that, Randy Gregory has also been served with multiple suspensions where he violated the substance abuse policy that the NFL is pretty strict about. He missed out on 14 games in 2016 due to two separate failed drug tests, and then ended up in rehab. He was then suspended for the entire season in 2017, and again for the 2019 season, also due to his violations of the substance abuse policy. 
Despite this, it is pretty evident that the Dallas Cowboys are still pretty dedicated towards Randy Gregory. He had rejoined the roster after the NFL reinstated him in 2021 and he had already served a suspension for 6 games. When he finally got back onto the field, he managed to shine on a hopeless team from Dallas that had been missing their star quarterback. He was great the previous year, and it did look like the luck for the Cowboys was finally turning around.