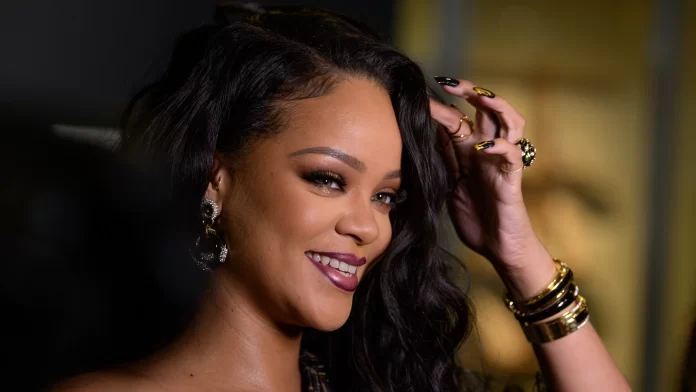 It's been two years since Marvel lost a Gem. As a tribute to Wakanda, Rihanna's new song  "Lift Me Up" will be released on 28th October.
Rihanna's Tribute To Black Panther
The Fenty Beauty owner has always been a genius with her unbelievable hit songs and acting skills. Her savage replies to life have always been the town's talk. She has inspired billions of women globally. And her makeup brand is one of the leading brands in the world. From producing the darkest contour for gorgeous black ladies to dropping bomb albums, she has done it all.
Lift Me Up was written jointly by Tems, Ludwig Goransson, Rihanna, and Ryan Coogler and it is the new soundtrack of the upcoming Marvel movie Black Panther: Wakanda forever. Ryan Coogler and Joe Robert Cole did an amazing job with this project they not only paid tribute to Boseman but taking up the franchise to the next level, with a satisfying ending in this arc of the Marvel Universe. Lift me Up is all set to release by Rihanna's own Westbury Road label, in partnership with  Roc Nation, Def Jam recordings, and Hollywood Records.
In Tems's words, he is thrilled about the project, and it's more exciting for me to have Rihanna and Ryan together. The song Lift Me Up represents many things and those people whom he has lost, this song is more like a message to them about how much he misses them and loves them. And Rihanna's voice conveying this message couldn't be any greater.
Black Panther: Wakanda Forever releases on 11th November 2022. One of the most anticipated Marvel Movies of all time. Recently premiered in the US, and there is a sense of even becoming more blockbuster than in 2018's film Black Panther. And there is a high chance of breaking the previous record and is set to record $1.3 billion at the box office. The story takes us the audience back to the kingdom where T'Challa played by Chadwick Boseman, died and the kingdom post king's death. In order to honor their late king they have come together and protect the king's memory and protect Wakanda. The trailer didn't reveal the upcoming twist.