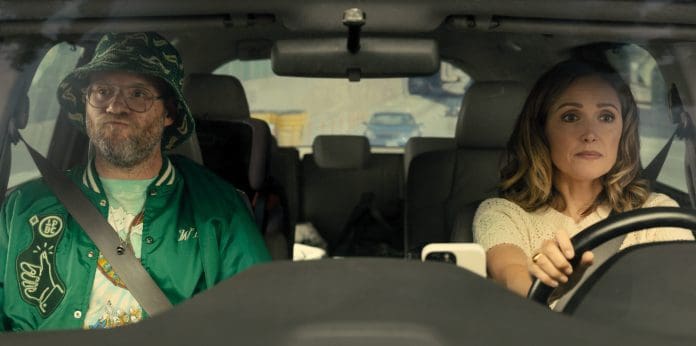 Rose Byrne and Seth Rogen star in the upcoming comedy series Platonic on Apple TV+ as Will and Sylvia, two best friends who occasionally argue vehemently and use foul language. According to Byrne in this week's edition, their chemistry in real life is significantly less sour. "We treat one another much nicer now. We are Commonwealth residents! I'm Australian, and he's Canadian. We don't necessarily have the same level of aggression that their characters have. The duo initially starred as a married couple in the suburbs whose lives turn upside down when a group of college-goers, partying hard move in next door in the boisterous 2014 comedy Neighbours and its 2016 sequel Neighbours 2.
Rose Byrne Opens Up On Working In Their Upcoming Show "Platonic"
43-year-old Rose Byrne and 41-year-old Rogen had stayed close friends over the years and developed such a natural relationship that she chose to cast him in Platonic.
According to Byrne, the relationship and chemistry between the two actors flow through the program. And she was aware that Seth had to play the role of Will. It was only a matter of convincing him before he agreed, but it was amazing that he agreed immediately. In Platonic, Sylvia, a former lawyer for Rose Byrne who is now a housewife, gets wed to trustworthy lawyer Charlie She contacts her ex-boyfriend and erstwhile best buddy Will when she finds out he is getting separated, and they start up their antics again.
The transition from portraying friends in Platonic to playing spouses in Neighbours was "different," admits Byrne. "The connection is just logical. And the moment we recognized that, we said, "Oh, yes, all right. These are things that we can do, but we cannot do." That was what created the space for humor to flow, concluded Rose Byrne