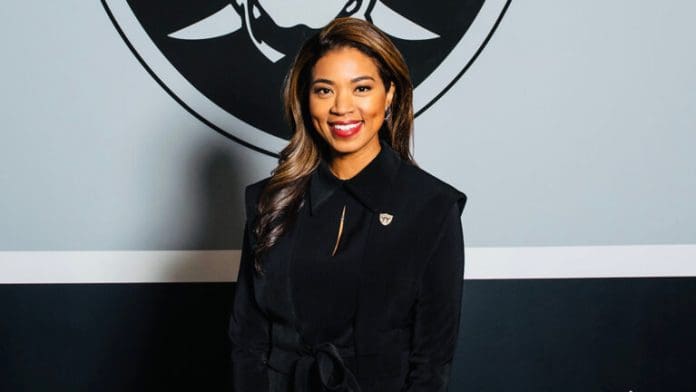 Sandra Douglass Morgan is the first black woman to serve as the president of an NFL franchise. The Las Vegas Raiders have set an example of inclusivity and diversity by appointing her to that position. As the first black woman to lead an NFL franchise, Sandra Douglass Morgan was appointed president of the Las Vegas Raiders on Thursday.
Prior to that, Morgan held the positions of the chairperson of the Nevada Gaming Control Board from 2019 to 2021 and vice-chair of the Las Vegas Super Bowl host committee. She has previously served as the city attorney for Las Vegas and a lawyer for MGM Worldwide. In a statement announcing her employment, Morgan said: "It is the honor of a lifetime to join the Raiders during one of the most pivotal moments in the team's history.
Sandra Douglass Morgan Creates History
The Raiders, who relocated from Oakland to Las Vegas in 2020, have a history of breaking through barriers in the NFL. In 1979, the team hired Tom Flores as the first Hispanic head coach in the NFL, and in 1989, Art Shell became the league's first black head coach in the modern era.
After temporary president Dan Ventrelle was fired in May, Morgan became the Raiders' third club president in less than a year. Ventrelle had taken over when Marc Badain resigned in July of the previous year. Davis welcomed Morgan to the group on behalf of his club, which has received complaints about illegal workplace behavior.
Sandra Douglass Morgan's hiring follows Raiders head coach Jon Gruden's resignation nine months ago as a result of an NFL investigation into e-mails that contained racial, homophobic, and sexist language that was made public.
Rich Bisaccia, the Raiders' interim head coach who led the team to the playoffs before hiring Josh McDaniels as head coach in January, took over for Gruden.