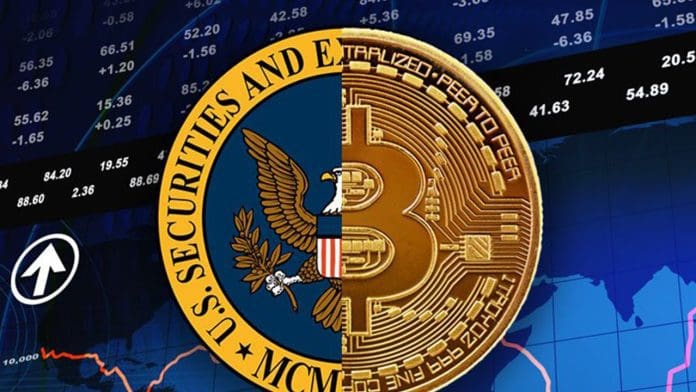 The US SEC deliberately dragged its feet on recognizing the presence of was not able to deny or confirm the presence of their former director Bill Hinman who was in the corporate finance department.
Commentators have said that it appeared to be a bad dream that the SEC of the US was not able to recognize one of their own in a video that is predominantly about Bill Hinman.
The video referred to Hinman's speech at the Fintech Week conference in 2018 where he stated that Ethereum transactions are not securities transactions. And despite it being clear that it is Bill Hinman in the video, the SEC has stated that they considered it insufficient evidence to identify him.
The video is available for public viewing on YouTube and was uploaded back in January 2019. The account under which the post was shot belongs to Chris Brammer, the interviewer.
The regulator has noted that after reasonable investigation, they have concluded that there is not enough information available for the SEC to reject or confirm the request for identification. This despite the whole episode being shot inside a studio.
Refusal To Identify Bill Hinman's Deliberate Attempt To Drag The Case
It is apparent that the SEC is deliberately slowing down the whole process of the case. In the Request for Submission that was submitted by the legal team of Ripple Labs, Debevoise & Plimpton, the Commission has not responded according to applicable rules on an important subject in the absence of a genuine dispute.
Ripple has sought that the court order for the RFAs is admitted and if that is not possible for the SEC to provide amended responses. In relation to the Bill Hinman issue, the SEC appears to be denying the undeniable.
Bill Hinman is totally visible and audible throughout the recording of the public interview. The SEC at this moment appears intent on refusing to concede any information regarding the matter and has denied requests implying that it cannot challenge the video's authenticity.