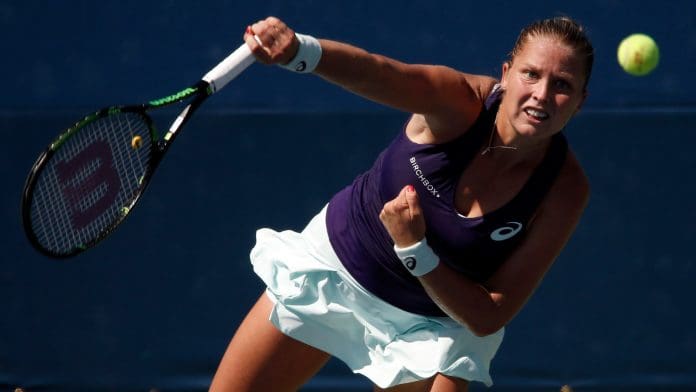 Shelby Rogers talked about her confidence after stunning Leylah Fernandez. Shelby had a couple of big wins in the last months as she beat Ashleigh Barty at the US Open and Bianca Andreescu in Chicago.
Shelby Rogers Talks About Confidence
She stated that confidence is a funny thing as it can come and go away. Shelby Rogers believes that it is a bit of how you view it. One can always see confidence in a certain way and you need to grab it. You just have to pull it out at the right moments.
She believes that confidence is quite tricky and a wee-bit overrated. You need to try and live in the moment at certain times and lock onto the confidence. You need to know exactly what you are doing on the court as it relieves the pressure off you and makes everything a little bit easier.
It is obviously easier said than done, as realized by Shelby Rogers. She states that we all strive for something, so we need to stay in the moment and not worry about trivial issues dealing with our confidence. You should not think about whether you can hit the shot or not or if it is the right choice of shot.
Shelby Rogers thinks that a player can be victorious even without being confident. They can be consistent every week as they know that they have put in proper preparation and work.
When these players need their game, it is going to be there. It is just their experience that brings them confidence. People put too much emphasis on confidence but you can still win a match without the presence of it. You can have good body language and great tactics to win a match, as stated by Shelby Rogers.