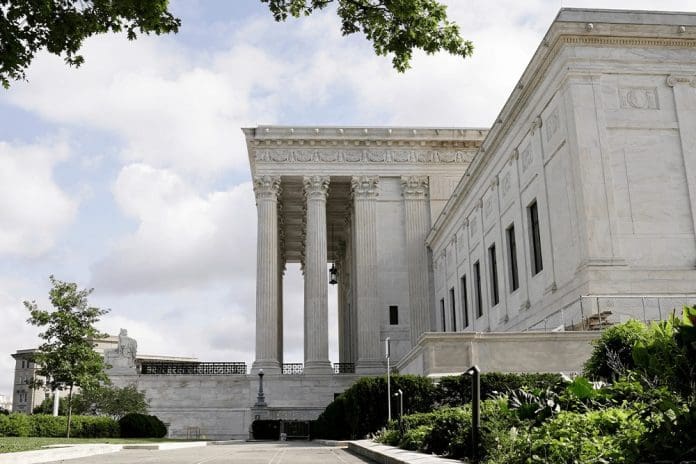 On Friday, the Supreme Court upheld a federal trial court's decision prohibiting Georgian officials from holding "at large" elections for the state's Public Service Commission.
A federal appeals court halted the trial court's decision this week, overturning its ruling from this summer that the at-large polls violate federal voting laws by diluting Black votes. The justices approved a request to overturn the decision made by the U.S. Court of Appeals for the 11th Circuit in a succinct, unsigned order, saying that the court of appeals had used the incorrect legal standard in making its conclusion.
Supreme Court Keeps Election For Georgia Utility Regulators On Hold
The court of appeals could decide to rethink its decision to put the district court's order on hold until the state's appeal is decided if the case goes back to the lower courts, so the triumph might only be temporary. The Supreme Court's order from Friday was not met with any documented dissents.
The Public Service Commission of the state oversees, among other things, the rates charged by telephone, natural gas, and electricity providers. Five people make up the commission; they are chosen in partisan elections for staggered six-year periods to represent the state's five districts. However, despite the fact that each member represents a single district, elections are held statewide, allowing all registered voters in the state to participate.
In July 2020, four Black voters filed a Supreme Court lawsuit opposing the state's use of an at-large system for the PSC elections. They argued that by weakening the voting power of Black voters, the at-large plan violates Section 2 of the federal Voting Rights Act, which forbids voting discrimination. Despite the fact that almost 30% of Georgians identify as black, they point out that since the commission started holding statewide elections in 1906, there has only ever been one Black member, who was first appointed by the governor.