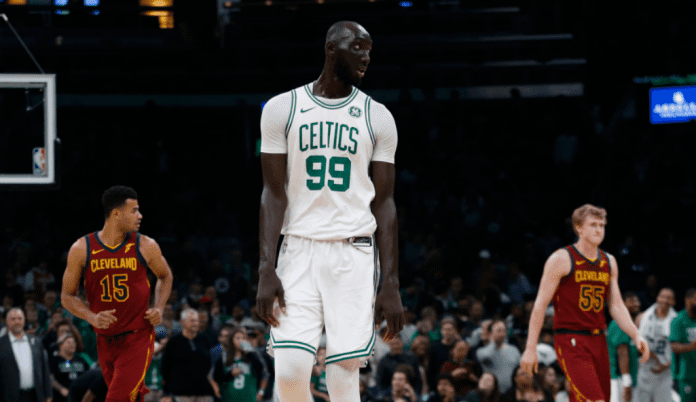 Tacko Fall is on the way to leave Boston and join the Cleveland Cavaliers for the upcoming season. The 7'5" center will be signing a contract for a year with the team.
Former Celtic Tacko Fall Will Sign For Cleveland
League ruled that players can not sign more than 2 two-way contracts with a particular team, so Tacko Fall will not be joining Celtics this season. He went undrafted in 2019 from the University of Florida but had impressed everyone in the Summer League and earned a two-way deal for himself. He then signed an exhibit 10 contract with Boston.
Tacko Fall became a reliable rim protector and a threat near the paint. He averaged 13 pts, 11 rebounds, and 3 blocks/game in 29 appearances in the G-League. The Celtics did not play in the bubble season, so Fall did not get enough floor time in 2021.
Tacko Fall will join the side in Cleveland and will add to the roster filled with strong players who can dominate the frontcourt. The list includes Jarett Allen, Evan Mobley (The No. 3 pick), Kevin Love, and Lauri Markkanen who was signed and traded by the team. 
The deal that he has signed has no guarantees but people are sure to back him up when he plays at the Rocket Mortage Fieldhouse. He can immediately impress everyone and become a fan favorite. 
Tacko Fall might not reach the level that was expected from him but his beautiful personality and cheerfulness will fill the dressing room with positive vibes.