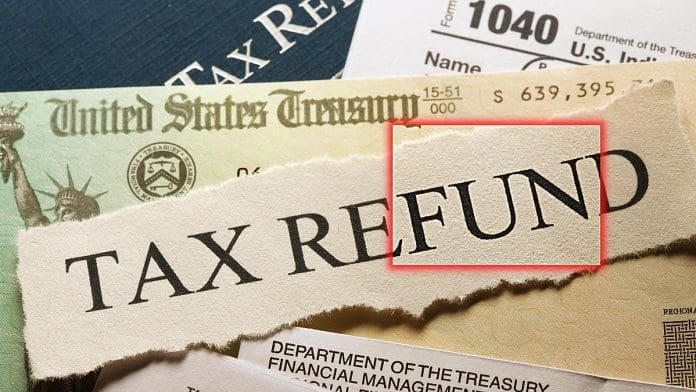 As the 2023 tax season comes to a close, the Internal Revenue Service is urging last-minute filers to expect a lesser tax refund this year. As of April 7, the IRS said that it has issued around 69 million refunds totaling $198.9 billion. This is around $23 billion less than the total refunds handled last year, which was about $222.3 billion.
So far this year, the average refund check has been $2,878 – nearly 9% less than the $3,305 average reported last year.
Tax Refunds Lower Than Last Year
The reduction in return amount is alarming for millions of Americans who rely on Uncle Sam's money to make large purchases, save for retirement, or pay off debt. Furthermore, millions of taxpayers are still dealing with the largest inflation rise in a generation, which has driven the cost of necessities such as food, rent, and fuel to skyrocket. According to a recent Bankrate study, about 75% of Americans who anticipate getting a tax return this year say the money is significant to their overall financial status. Approximately 43% stated the reimbursement is "very important," while 32% said it is "somewhat important."
This is around 10% more than in 2022 when 67% of Americans intended to rely on their return.
One of the key reasons for the decrease in refund size is that the federal government did not provide any further tax credits or pandemic-related stimulus grants in 2022. The IRS will make a third batch of stimulus payments totaling up to $1,400 per individual in 2021. Americans who qualify might collect outstanding payments on their tax returns.