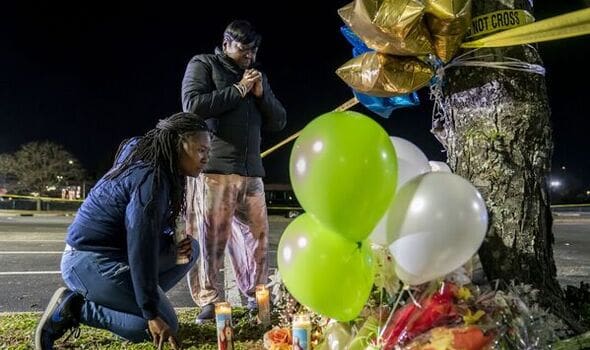 Thanksgiving is supposed to bring all the families and friends together and celebrate. Thanksgiving is celebrated across America and Europe, in order to pay respect to everyone and for everything people are thankful for. And this year the excitement was marred by the mass shooting in Virginia. Five people were killed. One made out alive.
Most Of The Americans Are Thankful To Be Alive This Thanksgiving
The mass shooting occurred in Virginia, where a woman named Jessie Wilczewski, only made out alive. The shooting took place at the Walmart in Chesapeake. And the shooter was identified as an overnight team lead at Walmart. Andre Bing, the suspect. He opened fire in Walmart with no remorse and had a blank stare on his face, which was described by a Walmart employee.
Jessie is undoubtedly thankful to be alive this thanksgiving, and so is the rest of America. Gun violence in America seemed less but looks like it has surfaced again. The tragedy taking place before thanksgiving affected billions of mental health this year. President himself is traumatized by this tragedy taking place and grateful Jessie made it out alive. The Americans have been looking forward to this year's thanksgiving after the pandemic, to celebrate in peace which seemed more chaotic now.
Records show there have been 609 mass shootings this year, and each shooting cost more than four lives. The justice department faces a lot of questions from the citizens regarding their safety, it is quite obvious that the citizens are voting for someone to make sure all of them are safe at home and in the workplace, and the justice department is failing to do so.
Even law enforcement is confident that this type of shooting going to take place again.