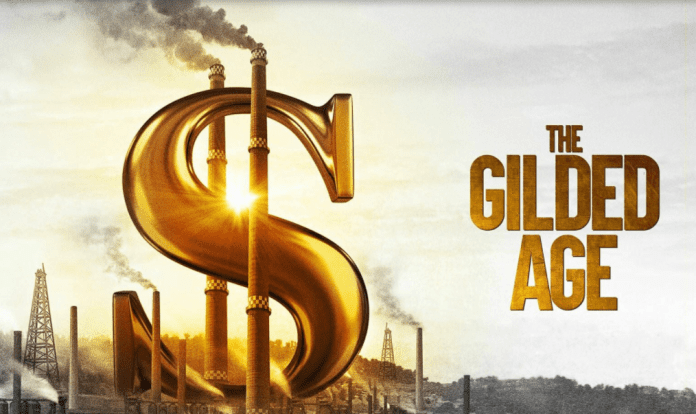 The makers of the beloved British period drama Downton Abbey have finally got together behind their latest project, The Gilded Age. The series on Sky Atlantic should have the same level of wealth, drama, and costumes.
The show is expectedly star-studded, something you can expect from the makers of Downton Abbey. But the setting is across the Atlantic in New York set in the 19th century. It takes a look at the Victorian tensions between the staid and less educated world of new money, and the elite and elegant world of old money.
The Gilded Age is the creation of Julian Fellowes, who along with Downton Abbey, also created Gosford Park, the 2013 version of  Rome & Juliet, and several other period pieces on television.
The setting of The Gilded Age in the 1880s New York. it follows the life of Marian Brook, a young woman from the countryside of Pennsylvania, who moves to the city after she loses her father. She moves in with Ada Brook and Agnes Rhijn, her aunts. 
Fellowes wanted The Gilded Age To Be An American Story
She is accompanied by the aspiring writer Peggy Scott, who is on the lookout for a new start. 
Maria lands right during a full-blown social conflict between her aunt, Agnes, and the new money tycoon George and Bertha Russell. 
Fellowes had in an earlier interview said that he had wanted to produce a show with an American setting after he came up with Downton Abbey.  He said that he wanted that to be an American Story. But the problem was that he wasn't American. So he took the advice of HBO and introduced Sonja Warfield.
But Fellowes said that The Gilded Age and Downton Abbey are quite different shows. While the British show was about the decay of the aristocracy in Britain, The Gilded Age dwells on the coming of new money in the last decades of the nineteenth century in New York City. 
The Gilded Age storyline harps on the arrival of new money, the decline in power and wealth of the old families, and the conflict between them.