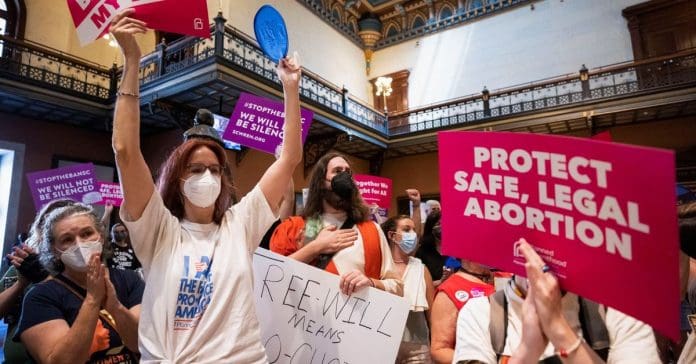 The senators of the state rejected a nearly all-encompassing South Carolina Abortion Ban on September 8th. The debate and voting took place during a special session held in response to the United States Supreme Court's decision to overturn the verdict of Roe Vs Wade. 5 Republicans of the state Senate, as well as every woman in the chamber, refused to agree to the South Carolina Abortion Ban.
A Vehement Opposition To The South Carolina Abortion Ban
The South Carolina chamber houses 46 members, of which 30 are Republicans. As such, even if they held the majority when it came to approving the South Carolina Abortion Ban, the Republicans needed a few more votes to nullify Rep. Senator Tom Davis' threatened filibuster. Needless to say, the Republicans failed to get that number.
Davis entered the Senate after winning his election in 2009. Preceding that, he was former Governor Mark Sanford's staff chief. Three women from the Republican side joined him, another colleague from the GOP, and every Democratic senator to refute the proposed South Carolina Abortion Ban.
Davis said that he made a promise with his daughter to not give his assent to the South Carolina Abortion Ban and make the state's present 6-week ban even stricter. He believed that women have their rights as well. He recalled his daughters' explanations and said that the moment women become pregnant, they are supposed to lose all control of their bodies. However, Davis refused to let that happen.
Following a recess called to resolve the breakdown, Shane Massey (the Leader of the Senate Majority) admitted that the South Carolina Abortion Ban will likely have to be shelved. Massey explained that it was never their intention to pass a complete abortion ban since they never had enough votes to approve whatever the House approved.