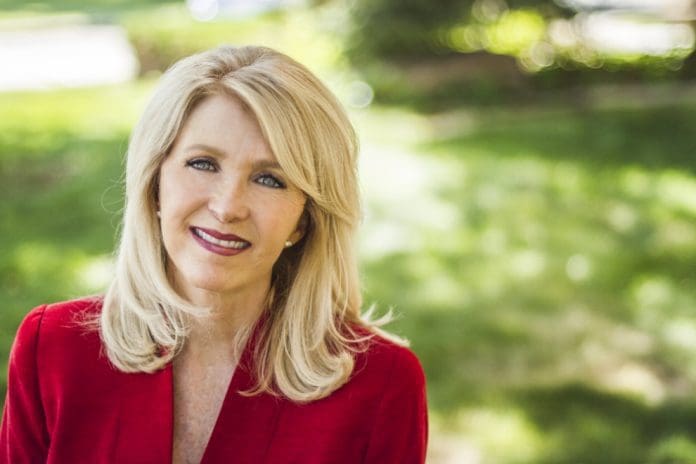 She is a former clerk in mesa county. Not only that but Tina Peters is also a prominent figure and 2020 election denier. And now she is a criminal, who has been arrested for intervening in a police investigation, last Friday. Last year in February she was arrested before by Grand Junction Police department arrested her because she was not cooperating with the police and was making the situation unbearable for both parties.
Vague Evidence By Tina Peters
Tina Peters is one of those false claimers of the 2020 vote. She has been vocal and constantly framing people for mismanagement of the voting system. She lost the election with Pam Anderson, who she was fighting for GOP primary secretary of the state, Jefferson County Clerk position.
After losing the election Tina Peters made fraud claims against Pam Anderson.With little to no evidence at all. She raised her voice with other GOP leaders who claimed Trump jeopardized the election. Others may have little evidence, but Tina Peters was just yelling without having a shred of solid evidence to back up her claim. She was also one of them when the last election conspiracy started she was among the theorists to spread a false rumor.
Tina Peters has multiple cases against her, and they are active. Last year she forced herself into an investigation, interrupted the police officers, and decided not to move when the officers tried to confiscate an Ipad.
She blocked the table for the officers to access, where the iPad was. And when the officers tried to move Tina Peters she resisted in every possible way. And last, no least is her involvement in election security in her county.