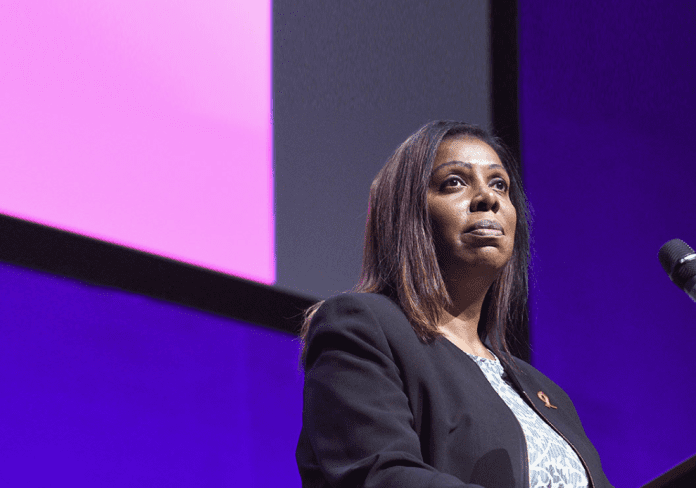 The New York AG Tish James has requested a judge to throw out Trump's attempts to halt ongoing investigations into Trump Organization finances. She said that the former president's lawsuit was linked to his attempts to back out from having to give a deposition.
Tish James' office earlier filed a separate set of filings, showing the extent of the investigations that started in 2019. Lawyers at her office are investigating whether Trump Organization indulged in illegal property valuations so that he could obtain favorable insurance, loan, and tax rates.
Tish James's office is cooperating with attorney prosecutors at Manhattan D Office, looking into criminal investigations in the same issue.
Trump Says Tish James Has No Legal Right To Investigate His Case
Donald Trump filed a lawsuit in December against an Albany court to stop Tish James' office from the investigation, saying it wasn't legal, to begin with, in a fresh filing on Wednesday.
Tish James revealed that despite sufficient opportunities to challenge the New York proceedings, he or his organization never went against the underlying rationale for the ongoing investigation. Neither did he go against the OAG's legal authority to conduct the investigation.
This was stated by the lawyers in Tish James' office that Trump objected only when Trump was sent a subpoena.
The former President faced multiple legal tests since he was defeated in the 2020 Presidential elections. He was forced to appear in a video testimony in civil litigation against Trump and Trump Organization by protestors who were roughed up outside Trump Towers by security personnel.
Tish's lawyers stated that Trump cooperated with the investigation on previous matters, producing many of Trump's employees and producing over 900,000 documents