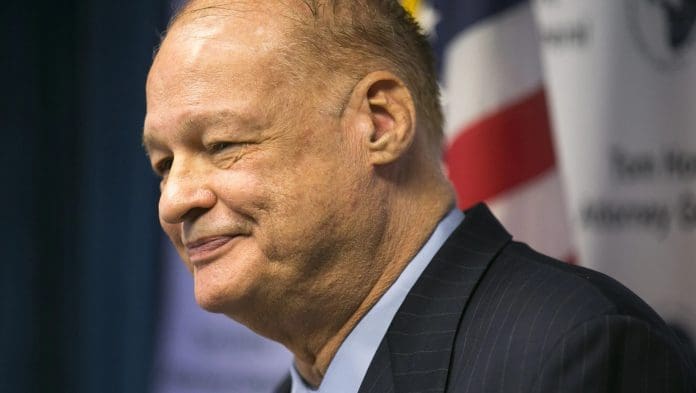 People who want to report lessons that allegedly use critical race theory or emotional-support curriculum rejected by Arizona's new school chief can now do s through a hotline launched this week. Arizona Department of Education's 'Empower Hotline' will take calls during weekdays business hours. It's a key campaign promise of newly elected superintendent Tom Horne, who ran on a platform that promised to focus on math and reading instruction and declared a war on conversations about emotions and identity. 
Arizona residents should report inappropriate lessons that detract from teaching academic standards the department said on its website. That includes topics like social and emotional learning or that could be considered critical race theory. It is an academic concept examing how race impacts U.S. institutions that some conversations use to characterize any race-related instruction. An explainer on the Arizona Department of Education website says mentions of witnesses, white privilege, and white supremacy are all signs that critical race theory instruction may be happening. 
Tom Horne Administration Considers Social And Emotional Learning 
As well as diversity and equity to be Trojan horses for critical race theory instruction. Critic says that effort is a website of limited and only will heighten the political tensions that have pushed teachers out of the classroom. This effort continues to politicize and disrespect educators and their profession and the relations that they have with their families said to Arizona Education Association president Marisol Garcia.
Arizona is not the first state to try to tackle allegations of divisive teaching with a hotline. If a teacher or staff member is named in a hotline complaint, Tom Horne said, the department will dispatch an investigator to that school.  The State Board of Education is responsible for approving disciplinary action against an educator.