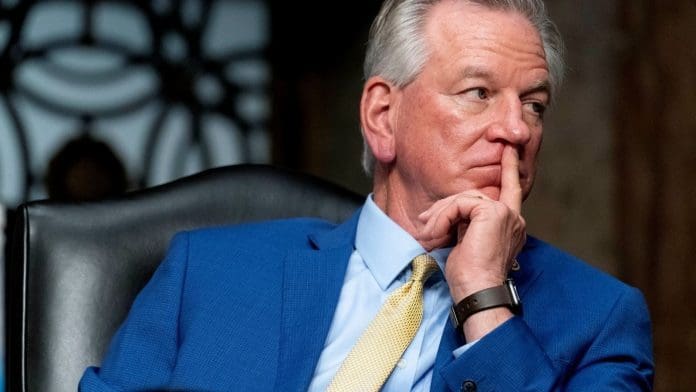 Senator Tommy Tuberville of Alabama suggested that most descendants of Black slaves are criminals and blasted Democrats for being pro-crime, a step up from the oft-repeated phrase by Republican politicians that Democrats are soft on crime. He suggested that the Democratic Party backs reparations for the descendants of Black slaves saying that they 'do the crime' but are owed. His openly racist remarks have invited criticism from civil rights groups.
The National Association for the Advancement of Colored People  (NAACP), America's oldest and largest civil rights organization has strongly condemned the racist and dishonest comment.
Tommy Tuberville suggested that the Democrats want to stay in power by supporting such people and said that the party wants to compensate them because they claim they are owed that. He also used profanity directed at the Black community.
Civil Rights Leaders Condemn Tommy Tuberville's Vicious, Parochial, And Racist Comments
Much of Tommy Tuberville's statement was an outright lie. Although there have been demands by a handful within the Democratic Party for compensation for descendants of slaves, the party has never endorsed those positions. Some House Democrats had backed a commission to look into the possibility of reparation for descendants of slaves, but it found no support from both side.
Tommy Tuberville made millions of dollars as coach of the Auburn University football team of unpaid Black men. Representative Kweisi Mfume, a former head of NAACP said that Tommy Tuberville was trying to instigate violence against Black people.
The Democratic Party of Nevada condemned Tuberville's racist remarks, calling it nothing short of monstrous, and also condemned the Republicans for signaling their ascent by remaining silent on the matter.
The NAACP highlighted the criminal activity of Trump and those close to him. Over 900 Trump supporters face criminal charges for the rioting in Washington on January 6, 2021, that left around 6 people dead and forced the vice president of America, a Republican, to flee the Capitol.
The present President and CEO of NAACP said that Senator Tommy Tuberville's comments were outright ignorant, racist, and totally sickening. He said that he should instead talk about Trump's crime and of other people who are in the Republican orbit.