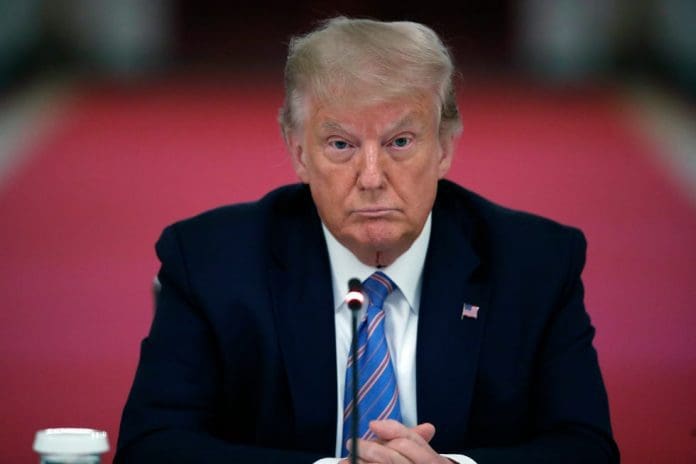 Even as Letitia James, the Attorney General of New York, subpoenaed the children of the former President as part of the inquiry, they have started airing details about the investigation as they desperately try to dodge the investigation. The Trump subpoenas were necessitated as Ivanka and Donald Trump Jr. are suspected of involvement in the business practices of Trump.
The involvement of the children was revealed in a court document filed on Monday. The Trump Organization has desperately sought to block lawyers for the AG from questioning Trump, Ivanka, and Trump Jr.
The AG is conducting two simultaneous investigations in tax-dodging by the family, and they have hit back dirty against the Trump subpoenas.  
Copies of the Trump subpoenas and the details of the inquiry were revealed in documents filed through lawyers representing Ivanka and Trump Jr.
 The three are desperately trying to evade testifying under oath in the civil investigation. They have maintained that their statements could be used during future criminal investigations that could lead to prison sentences.
Family Fears Trump Subpoenas Will Lead To Criminal Investigations
Their attorneys alleged in a court filing that the AG office was engaged in criminal investigations that had a Grand Jury. They maintained that the Trump subpoenas were illegal and were being issued cloaked as a civil inquiry that would lead to a criminal investigation.
Court document revealed that the AG Letitia James strived to pursue the family for their refusal to heed the Trump subpoenas as part of the investigation into bank fraud and tax dodging.
Normally such matters are settled quietly till either a settlement is reached or it leads to a formal lawsuit. But the family has seen the Trump subpoenas as a chance to expose investigation details.
A parallel criminal investigation is also being done by a New York grand jury. The criminal investigation has not ended with the prosecution of Allen Weisselberg, the CFO of the Trump Organization.
State investigators in New York are seeking information into Trump's hotels, estates, and contributions made to evade taxes.