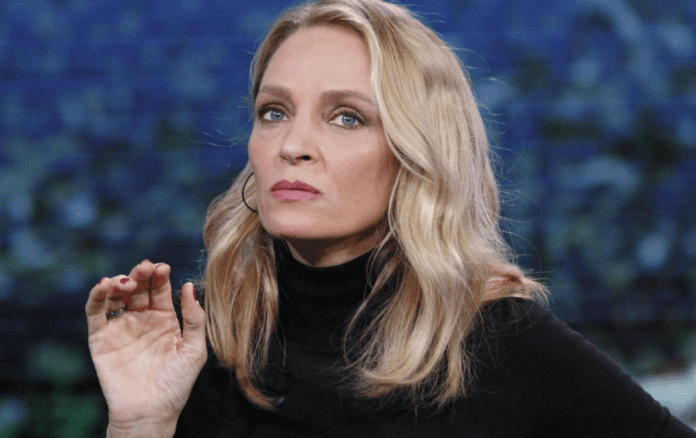 Uma Thurman opened up about her own experience in a Washington Post. The actress hoped it would draw the flames of controversy away from the helpless women on whom this law will have an immediate effect.
In the honest piece, Thurman recalls the situation that forced her to make the difficult but definitely the right choice.
The "Darkest Secret" In The Life Of Uma Thurman
Uma Thurman was 15 and had just begun her acting career. She was living out of a suitcase in Europe when she was impregnated by a much older man accidentally.
She did consider carrying to term but eventually told her parents that the relationship was not viable. Her mother, who was extremely ill at the time, and her father discussed with her the problems of raising a child as a teen on her own. 
They decided as a family that keeping the baby was not an option and that aborting the fetus was the correct decision. It broke her heart.
Uma Thurman recalled the process being extremely painful, both emotionally and physically. She has internalized shame and guilt that she felt she deserved the pain. 
Her fingers were interlocked across her chest and after the procedure was done, her doctor looked at her and said that she had beautiful hands and that it reminded the doctor of her own daughter. 
That one gesture of humanity had been burned into Thurman's mind as one of the most compassionate moments she has ever experienced.  The doctor saw her as a person, a daughter. 
This was her darkest and the most painful secret to date.
Thurman explained that despite the difficult decision, she does not regret her decision. She shared the pride and joy she has had raising three children.
She stated that the Texas anti-abortion law is a human rights crisis for American women. This law is yet another biased tool against those who are financially disadvantaged, and often, indeed, against their partners. The new law pits citizens against citizens, creating new vigilantes who will prey on these deprived women, denying them the choice not to have children they are not capable of caring for. It ruins their hopes for the future family they might have.