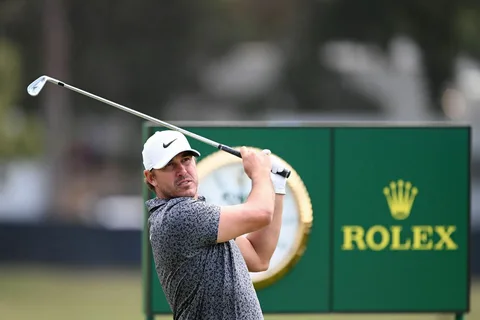 The US Open 2023 is starting this week at the Los Angeles Country Club. American professional golf player Scottie Scheffler is participating in this week's US Open 2023. The World No. 1 player has also entered the 2023 PGA Championship and the 2023 Masters. Scheffler had won in the last US Open season at Brookline's The Country Club. Scheffler continues to aim for the No.2 title. He is certainly the most favored to win the tournament.
Viktor Hovland, the Norwegian professional golfer, who recently won in the Memorial Tournament, will be playing in the US Open 2023 in Los Angeles. His recent Memorial victory has secured his position from 18-1 to 10-1. He is the only golf player who has qualified in the top 10 in all three vital golf championships. California native golfer Max Homa recently won in the Farmers Insurance Open in January of 2023. Be has entered the US Open 2023 in his home state. However, he is the only golfer who does not have a top-10 finish being one of the Official World Golf Rankings' top 10 players.
Fans Are Excited To Watch The US Open 2023
As Los Angeles is preparing to host the US Open 2023, which is starting this Thursday, fans are gathering to see their golf stars. In this US Open 2023, around 156 professional golf players are participating. The practice rounds have already begun earlier this week on Monday. Fans had already taken glimpses of their favorite golfers. While Gene Sykes, the president of the Los Angeles Country Club has stated of incredible pride and heritage the club is feeling to hold this prestigious tournament while being very pleased for the community who can now see the tournament.