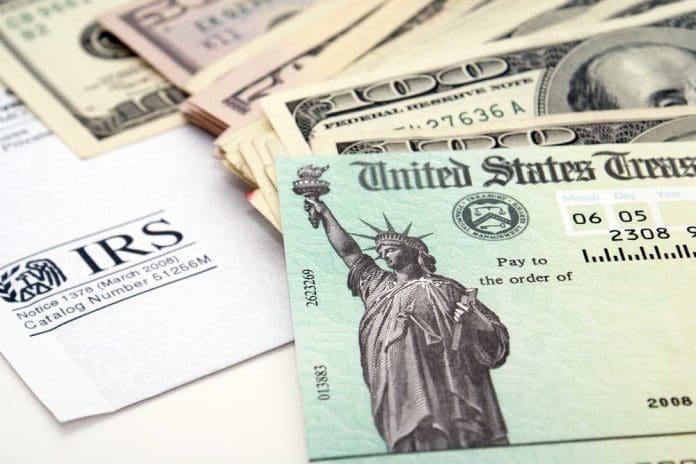 Alabama will soon start issuing stimulus checks to its residents in the form of tax rebates. Around 1.9 million residents are expected to benefit from this tax rebate payment. After twice changing the tax rebate amount, legislators in The Heart of Dixie settled for a one-off stimulus check of up to $300. While signing the legislation that includes the tax rebate payment, Alabama Governor Kay Ivey expressed her pride over signing a bill that would send the money belonging to the working people of Alabama through these tax rebates.
The payments of this round of stimulus checks are linked to the filing status of Alabama residents for the 2021 state income tax year. Gov. Kay Ivey reminded taxpayers in Alabama that the one-off tax rebate included in the 2023 budget will reach them starting in December. Gov. Ivey announced the plan to dip into the historic reserve and provide stimulus checks that will prove to be meaningful to working-class residents.
The State Stimulus Checks Will Be Paid Out Of Record Surplus Revenues Collected By The State Administration
Gov. Ivey was speaking during her address. She further stated that the money belonged to its people and it was only right that the state give some of it back in the form of stimulus checks. Alabama continues to collect record revenues that far exceed sustainable and normal levels.
The stimulus checks will go out to residents starting in December this year. The governor said that she believed from the start that it was the responsibility of the government to serve as stewards of the taxpayer's money. But at the same time, it was the duty of the state to look for ways to help citizens traverse the tough period through which they are presently going through. She said that given the unwavering commitment of the state administration, a one-off stimulus check will reach the hardworking residents of Alabama in time for the festive season.