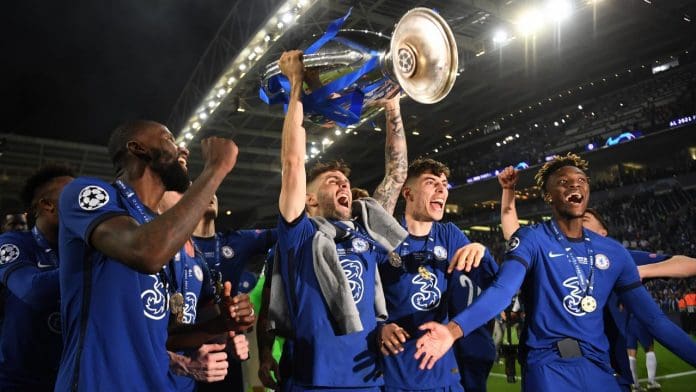 The unpredictability of the Champions League makes it so entertaining to watch. The last 4 seasons had different winners and a total of 9 teams had played in the last 6 finals. European football still continues to shake as financial mismanagement and the pandemic plays a major role.
The Champions League To Be Dominated By PL Clubs
The Champions League will just be a battle of PSG and other PL clubs. Bayern Munich might be a part of this but the summer transfers have shown us the real leagues. The cash flows in the league where big trophies might follow.
The major players that were transferred were obviously, Lionel Messi and Cristiano Ronaldo. They moved to PSG and Manchester United and both have won 9 titles between them. It will not be surprising to see them bag another one.
There has been a shift of power to PSG and English teams like Manchester United, Man City, Chelsea, and Liverpool. 
La Liga had dominated the UCL for 5 seasons but have not been represented in the last 3 finals. 2 of the last 3 finals were won by the English teams, Chelsea and Liverpool.
Hotspurs and Manchester City were on the losing end when the finals were played with all-English sides.
The biggest clubs will begin their Champions League journey this week and you can forget about an Italian or Spanish team winning the entire thing. Real Madrid and Barcelona have been lost in transition with huge bills draining their resources. Real Madrid has spent their money on Camavinga and Alaba while Barcelona signed Aguero and Depay and has let go of Messi, Pjanic, and Griezmann.
The Spanish giants do not offer anything against the English sides and lack the ability to go all the way for the elusive trophy.