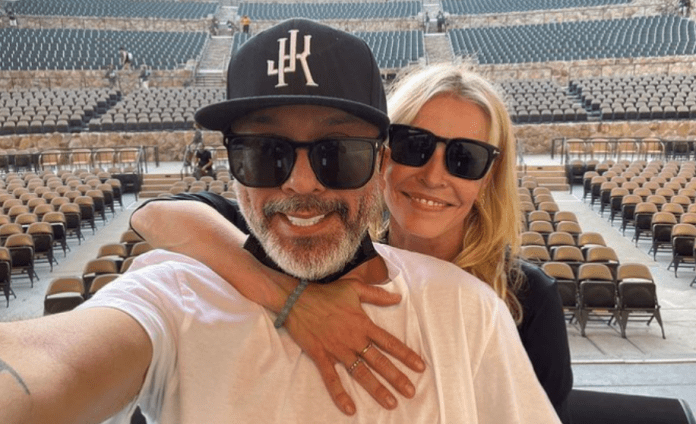 Chelsea Handler has confirmed that Jo Koy was the love of her life. She announced that she and fellow comedian Jo Koy are dating, resting speculations about their relationship status. Chelsea released a couple of pics on social media, including one showing her kissing Jo Koy in the glow of a streetlight. She captioned it 'vaccinated and horny.'
The confirmation comes barely a week after she had posted a message from Mallorca in Spain. It was a heartwarming message where she talked about how lucky she was to be surrounded by people she loved and to be doing what she loved best.
Jo Koy and Chelsea have known each other for a long time, and he pointed out that they had always been good friends.
She had spoken then of being in love finally, though she had not revealed her affair with Jo Koy. She had just described him as the best kind of guy. Someone who gave hope for everyone.
Jo Koy And Chelsea First Spotted Together At Dodgers Game
Chelsea had not named the guy but was later spotted in August at a Dodgers game getting personal with Jo Koy.
Jo has a son, Joseph Hebert Jr, in 2003 with Angie King. They remain on good terms, though they split.
Jo had been evasive even in mid-September about the possibility of a relationship. He had merely spoken about being great friends in an interview with TMZ. He had lately been a regular guest on her show, Chelsea Lately. He had earlier turned down an opportunity to work alongside her on the program. He had then said that he wouldn't want to be known as her guy.
'Vaccinated and Horny' is also the name of her tour this fall. Both Jo Koy and Chelsea will be on the road from end-September to mid-December. That will give the comedian duo to spend some time together, doing what they love best.