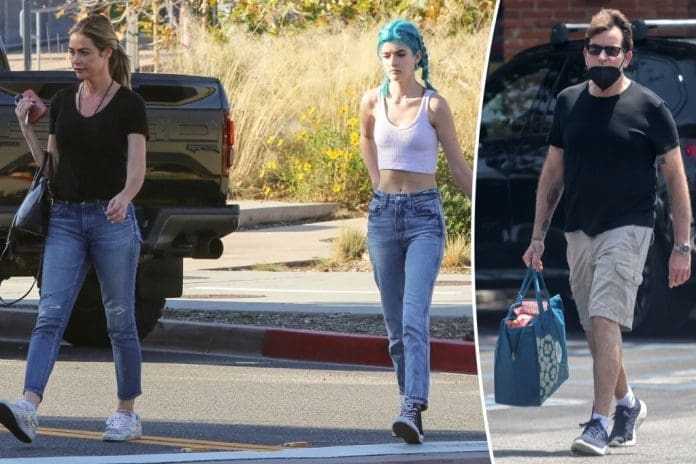 Denise Richards was surprised at the judge's ruling on Monday. Her ex-husband, Charlie Sheen, no longer has to pay child support for their daughters, Sami, 17, and Lola, 16.
Denise was unaware of the fact that there had been a court date that was scheduled. 
Charlie filed to stop paying the support, 2 years ago and kept pushing the date. Denise Richards was really surprised when it happened yesterday when she was out of town filming. She was completely blindsided. 
Denise Richards Did Not Know About The Court Date
According to some sources Denise Richards, who worked in The Bold And The Beautiful, did not know about the court dates while some countered that and said that she knew the date for 6 months.
Denise and Charlie were married from 2002 to 2006 and had an ugly split. The girls lived with Denise for years but last month Sami celebrated after moving out from her mother's house. She stated that it was a "hell house" in a TikTok video, which was later made private. 
Sami's younger sister lives with both her parents. She stays with Charlie when Denise Richards is out of town and stays with her when she comes back. The current situation was extremely bad for Denise as Charlie seems to be pitting the girls against their mother.
Charlie Sheen commented that Sami was amazing and that he loved her with all his heart. He loved all his children unconditionally and was having a ball.
Charlie shares 2 sons, Bob and Max with another ex-wife, Brooke Mueller. He also has another daughter with his high school girlfriend.