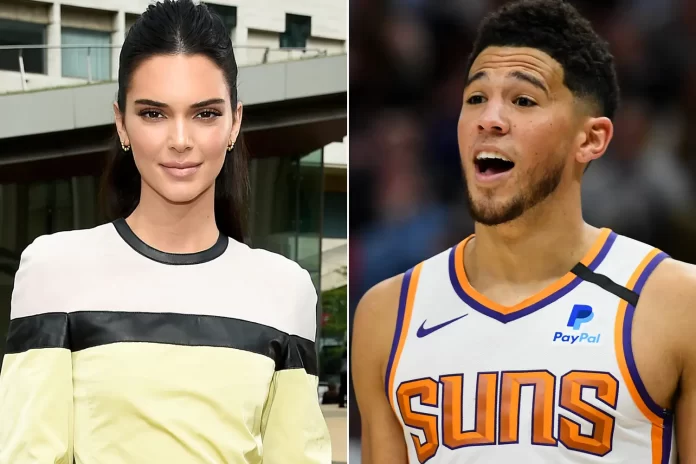 Devin Booker, the NBA player, recently confirmed that he had joined Kendall Jenner in Hawaii for two weeks which sparked rumors that they had been vacationing together.
The 25-year-old NBA player also posted an Instagram photo on Thursday of himself standing on the edge of a cliff decked in a black tee, with matching shorts and sneakers. The shooting guard for the Phoenix Suns then went on to caption the social media post with 'Trek King', which was then liked by both Kendall and her sister Kylie Jenner.
Booker also uploaded a photo on his Instagram Story of a waterfall. Interestingly, Kendall had also uploaded a photo of the same waterfall while she was documenting the entirety of her tropical trip. Needless to say, the alum for the Keeping Up With The Kardashians had an Instagram slideshow that was filled with bathing suit selfies, ocean swims, and Jeep rides- one of which featured a glimpse of Booker. 
Kendall Jenner Has Reconciled With Devin Booker?
Kendall Jenner also reportedly posted a boat ride snap that featured her friend Lauren Perez. When Perez went on to upload the vacation pics the same day, many users on Instagram also commented that they had recognized the sights of Hawaii. On Monday, Kendall also posted yet another hint of her location when she posted a couple of seaside shots of herself as she stripped into a matching bikini. 
According to a source close to the couple, Kendall Jenner had reportedly split from Devin Booker the previous month- as they both wanted to focus on their career. But the duo then reunited at a Malibu House just a few days later, with the star also bringing the NBA player as her date to a friend's wedding.