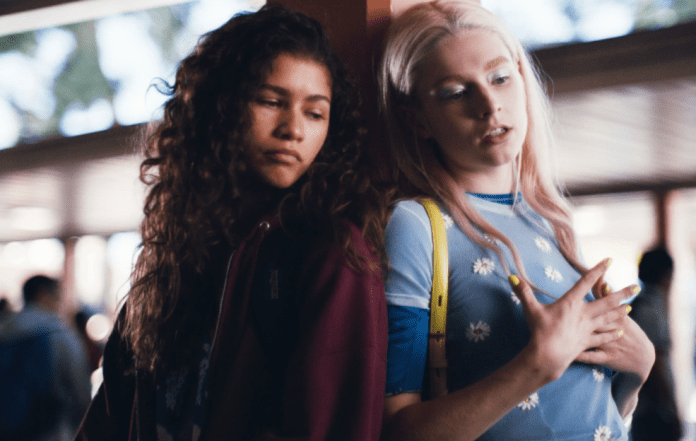 Euphoria had made large waves when it debuted in 2019. The content made people's jaws drop from the initial episodes. It was not just the storyline but the different styles of the characters that grabbed people's attention. 
Euphoria's costume designs could almost be considered a character all on their own. Recently, the costume designer for the series talked about the reasoning behind the characters' looks.
Euphoria Costume Designer Read The Script To Empathize
Most of the characters in the series had similar lifestyles but they had unique qualities that Heidi Bivens incorporated into their styles.
"I'm always looking for a way to communicate the story through costume. After I read the scripts, I'm trying to empathize with the characters and put myself in their place and imagine what it would be like to feel what these characters feel," says Bivens, the costume designer, in an interview with Variety.
It was quite difficult to top the clothes worn by the characters in Season 1 but Bivens used each character's story over the last 2 seasons to create a certain look for each.
For Maddy, played by Alexa Demie, Bivens uses her "mean girl" persona as a starting point. The character often snaps at her friends and bosses them around. Maddy's also completely aware of her sex appeal and uses it to her advantage.
Bivens told Variety she and Demie often collaborated on Maddy's costumes, "She understands the idea that this character can be iconic. I think she understands that there is a real opportunity there."
Bivens took a different approach to Cassie's costumes in Euphoria. Cassie's storyline includes the character teetering toward the brink of a breakdown. The stress of keeping her relationship with Nate Jacobs a secret from Maddy keeps her in a constant state of turmoil. However, her overall style gives off the vibe that she doesn't know who she is yet.
"For Cassie, it's important for me that the fashion is really accessible because I think she's someone who is trying to figure out who she is and who she wants to be — she wants people to perceive her as she's presenting herself. She's looking at a lot of other people in the world, whether it's on social media or other people," says Bivens